Venganza! Top Spin with trigger effects [Overpower ride skin]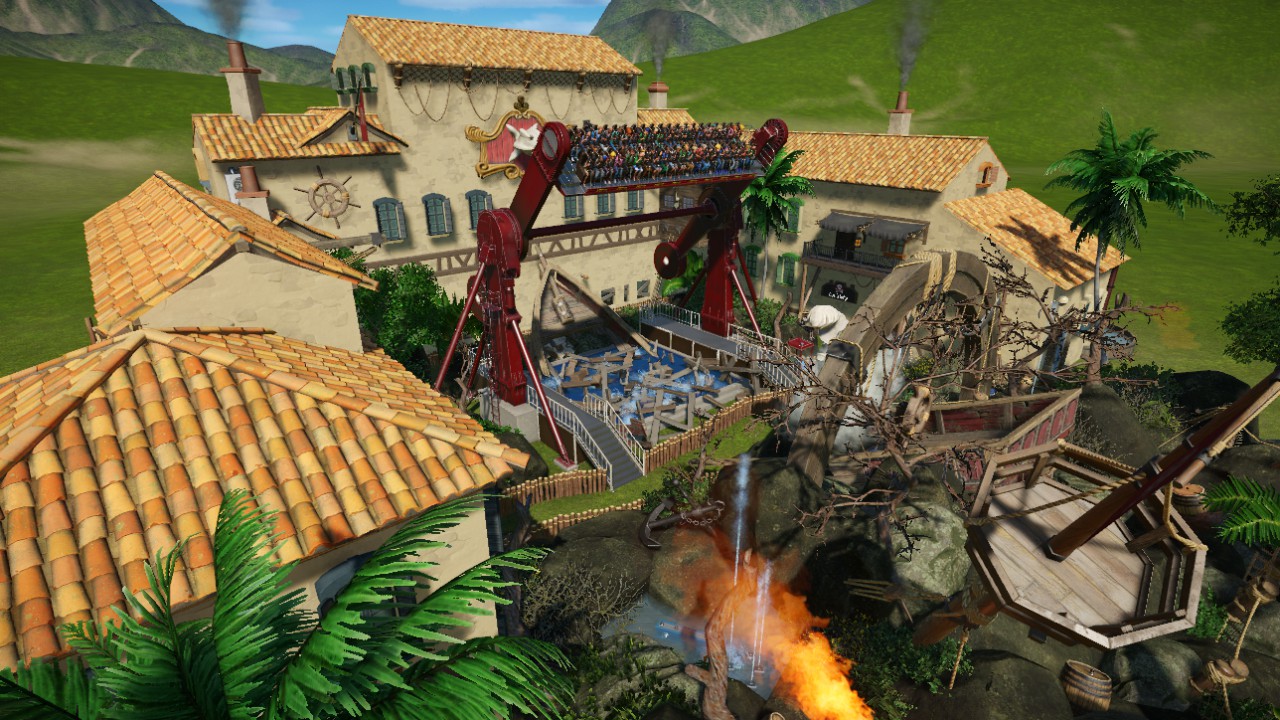 Description:
Venganza! The curse of the petrified captian. On the outside it's a normal house, but the garden retains a secret. The curse of the petrified captain rests here. Face to face you'll meet the captain in this Top Spin. Good to know: Venganza means revenge. The ride includes triggered effects and a fully decorated queue.
★ IMPORTANT ★
Please don't forget to rate this creation if you like it, thank you!
If you like my creations and video's be sure to subscribe to my YouTube channel:
http://www.youtube.com/user/WesleyFabry
★ PIXEL ISLAND ★
Afther almost 5 months Pixel Island is available for download, this is my third theme park and is located on a mystical island with a tropical atmosphere. This blueprint is part of Pixel Island, you can find the whole park and all the other blueprints here: http://steamcommunity.com/sharedfiles/filedetails/?id=937971733
★ PixelWess89 placement instructions ★
Use ground level to place the ride in your own park, hide red and delete after placing.