Yangz Yings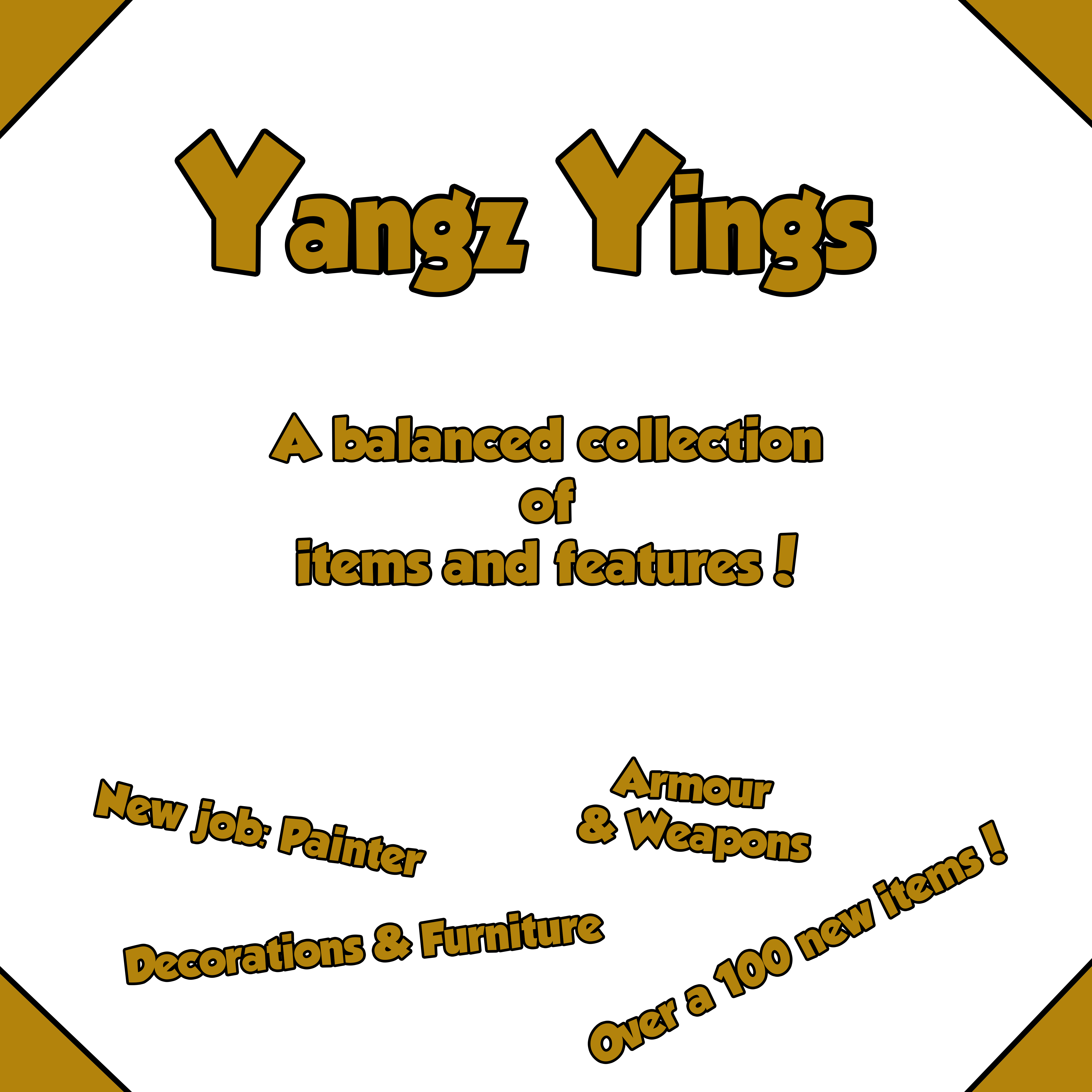 Description:
A balanced collection of items an features!
The formerly separate mods has all been put together to create Yangz Yings! All items from Essentials, Decorations and Armoury are all back in this mod and more will be added soon!
Yangz Yings is completly compatible with excisting saves!
**If you switch from the seprated mods to Yangz Yings a new Save is strongly recommended**
This mod introduces many new items inclucing:
– Armour
– Weapons
– Decoration
– Furniture
It also introduces a new job called the painter who can paint beautifull paintings and colour your furniture!
For more detailed information see the discussions tab.
Enjoy! And if you like it be sure to leave a like! 😀 It helps out a lot!
For those intrested this is the dedicated discourse topic for my mod: https://discourse.stonehearth.net/t/mod-yang-cos-mod-making-a24/26986