Dry cargo vessel type 576 "Shestaya Pyatiletka"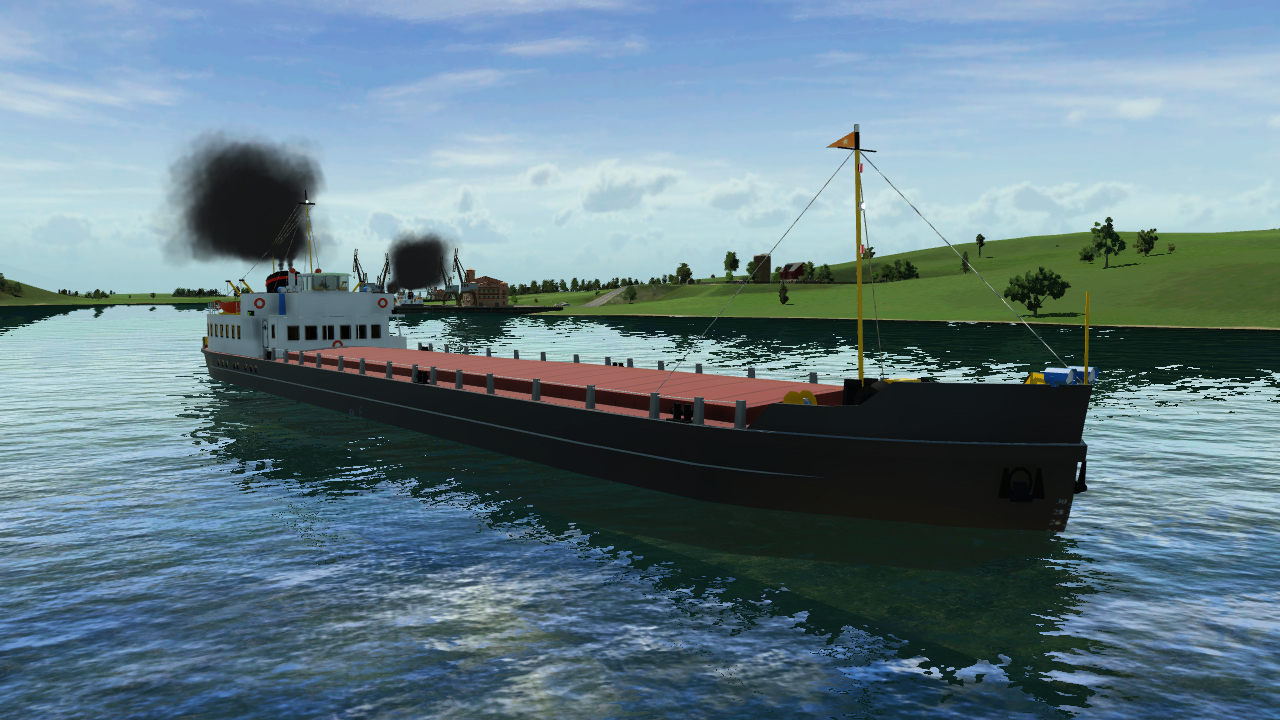 Description:
This dry cargo vessels was bild from 1959 in Sormovo shipyard on Gorky (Nizhniy Novgorod) and Santierul Navale Oltenita Santierul Navale Galati Severnav Drobeta-Turnu-Severin (Romania) in order of the ministry of river transport of Soviet union for carring mass cargoes such as constructions and bildings material, logs and timber, General cargo. The first ship was named in honor of VI Soviet five years planing system "Shestaya pyatiletka" the rest of ships has name of cities and towns of former Soviet union (Riga, Ashgabat, Perm etc) Total number of units bild uknown, some of them are still in service.
In game avaliable from 1959
Ship has 4 hold (2×100 and 2×150 units) total 500 units.
Many thanks for Vitaro for config and sound for this ship'