Stakecar NSC 62ft – Canadian Pacific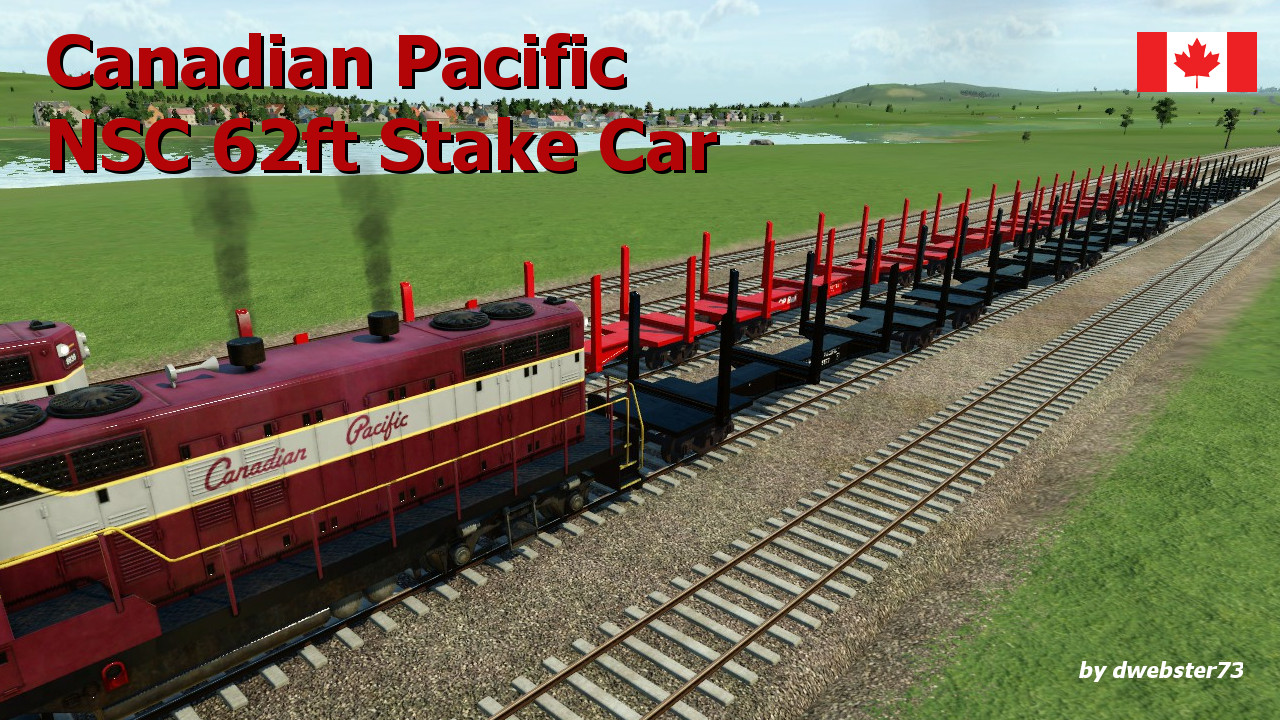 Description:
This mod adds 2 stake cars in Canadian Pacific colors. These are repaints of the Transport Fever generic 1952 stake car.
These 62′ 9" skeleton log cars were built by National Steel Car (NSC) in 1968 for Canadian Pacific (CP). Originally delivered in black, they were later repainted in red.
Features:
3 LODS
DDS textures
Aging with dirt and rust.
Asset versions.
Technical Details:
Max Speed: 99 mph (160 kph)
Carries: Logs, Planks, Steel, Construction Material
Capacity: 18
Availability: 1968-1982, 1982-no end
Cost: (determined by game)
Notes:
This mod adds new vehicles without altering anything in the game.
Custom colors and logos have been disabled.
Dislaimer:
Author takes no responsibility for your hardware or software. Use this mod at your own risk.