New York Central 2-8-2 Mikado Pack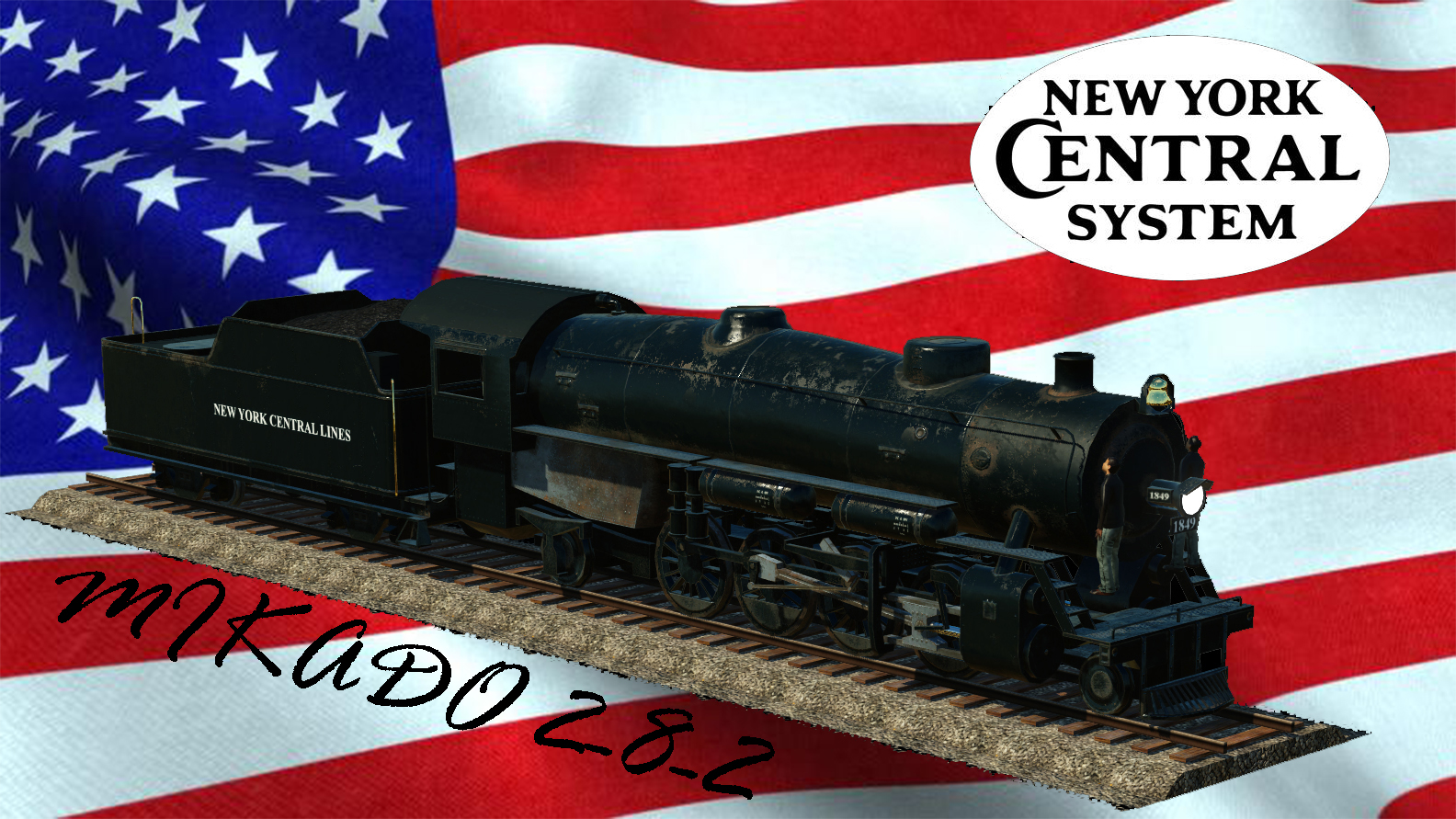 Description:
UPDATED!
Fixed an error caused by a missing file in the New York Central Lines Mikado.
All comments regarding this issue thus far will be deleted.
Features and Information
Introduced: 1912
Production ends: 1958
Top Speed: 80
Tractive Effort: 243.42 kN
Two paint schemes are included:
New York Central
New York Central Lines
New York Central's first Light Mikados were purchased from the United States Railway Administration (USRA) during World War One. They bought a total of 95 Light Mikados, as well as a combined 74 for New York Central's many subsidiaries. Some of their subsidiaries purchased Heavy Mikados as well, but none were purchased directly by the New York Central. These subsidiaries eventually were fully merged into their parent company, and New York Central owned hundreds of Mikados at one time as a result.