Boston & Maine 4-4-2 Atlantic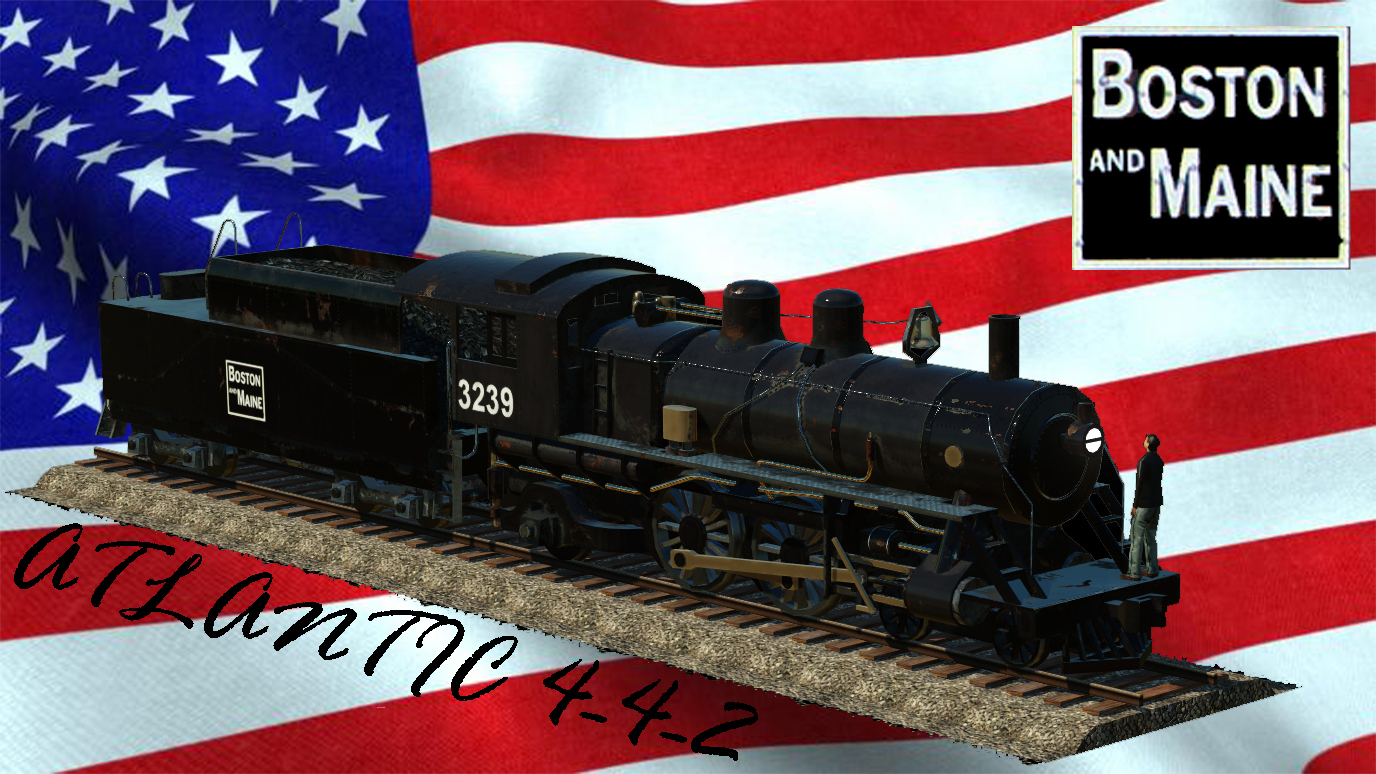 Description:
NOTE: Unfortunately, due to limitations of retexturing certain vehicles in this game, the logos and engine numbers are mirrored on the other side of the locomotive. There is nothing I can do about this at the moment.
Features and Information
Introduced: 1902
Production ends: 1948
Top Speed: 100
Lifespan: 40 years
Two paint schemes are included:
Boston & Maine 1902 White Lettering
Boston & Maine 1928 White Rectangular Herald
The Boston & Maine owned at least 42 Atlantics for many of their fast passenger services. As cars got heavier and new steam locomotives became more powerful, the atlantics became obsolete. Many B&M employees nicknamed these locomotives as "trailers", referring to their trailing truck.