Canadian National Alco FPA-4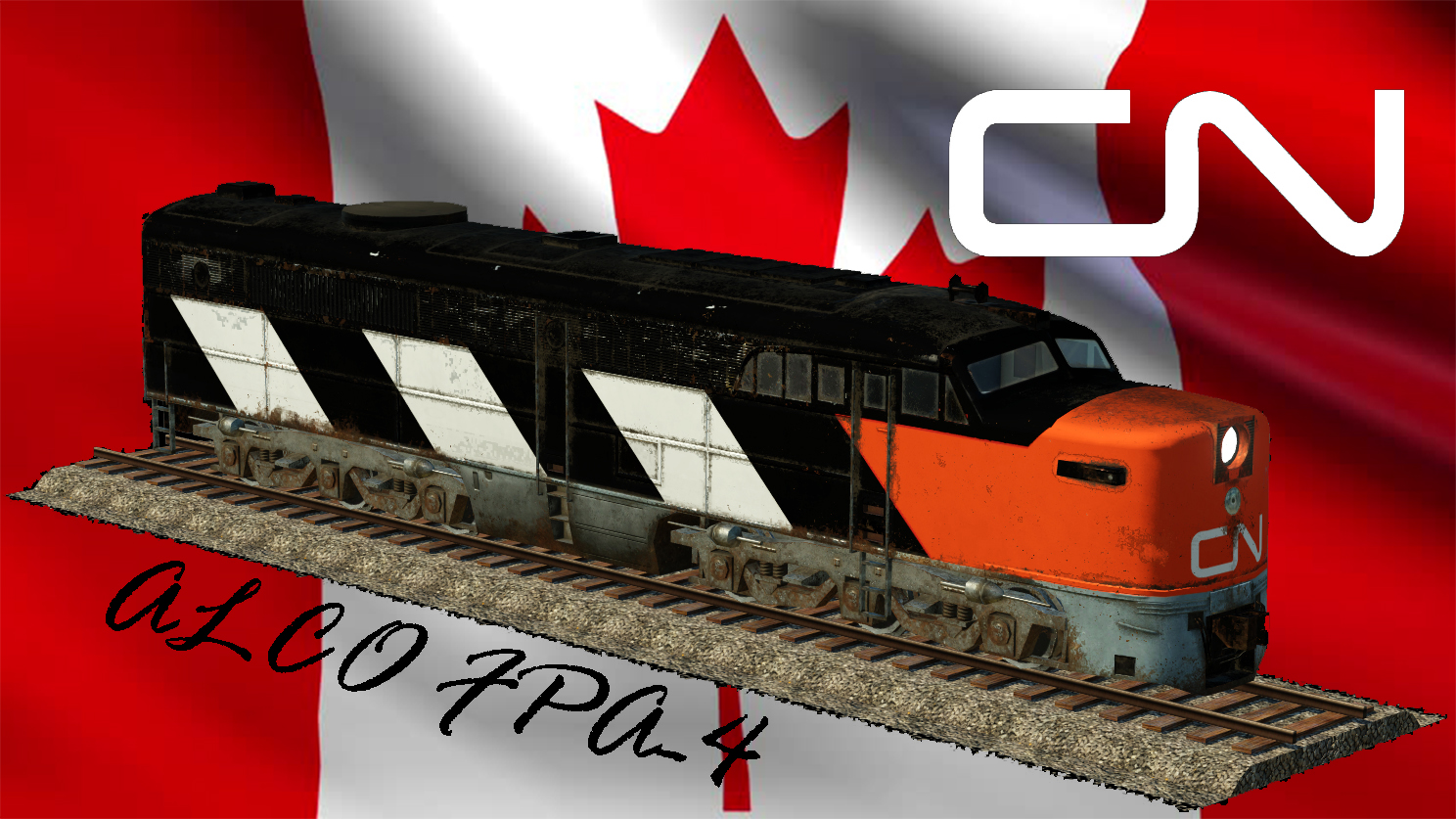 Description:
Features and Information
Introduced: 1960
Production ends: 1978
Top Speed: 105
Tractive Effort: 283.57 kN
In the late 1950s, Canadian National purchased many FPA-4's from ALCo's Canadian partner, Montreal Locomotive Works (MLW). This locomotive was often used to pull everything from commuter trains in Toronto and Montreal to pulling CN's flagship train, the Super Continental.
NOTE: This repaint was made with the base game's ALCo PA model, and all that was changed to make it resemble the FPA-4 was its stats.