4-6-2 Pacific SP Set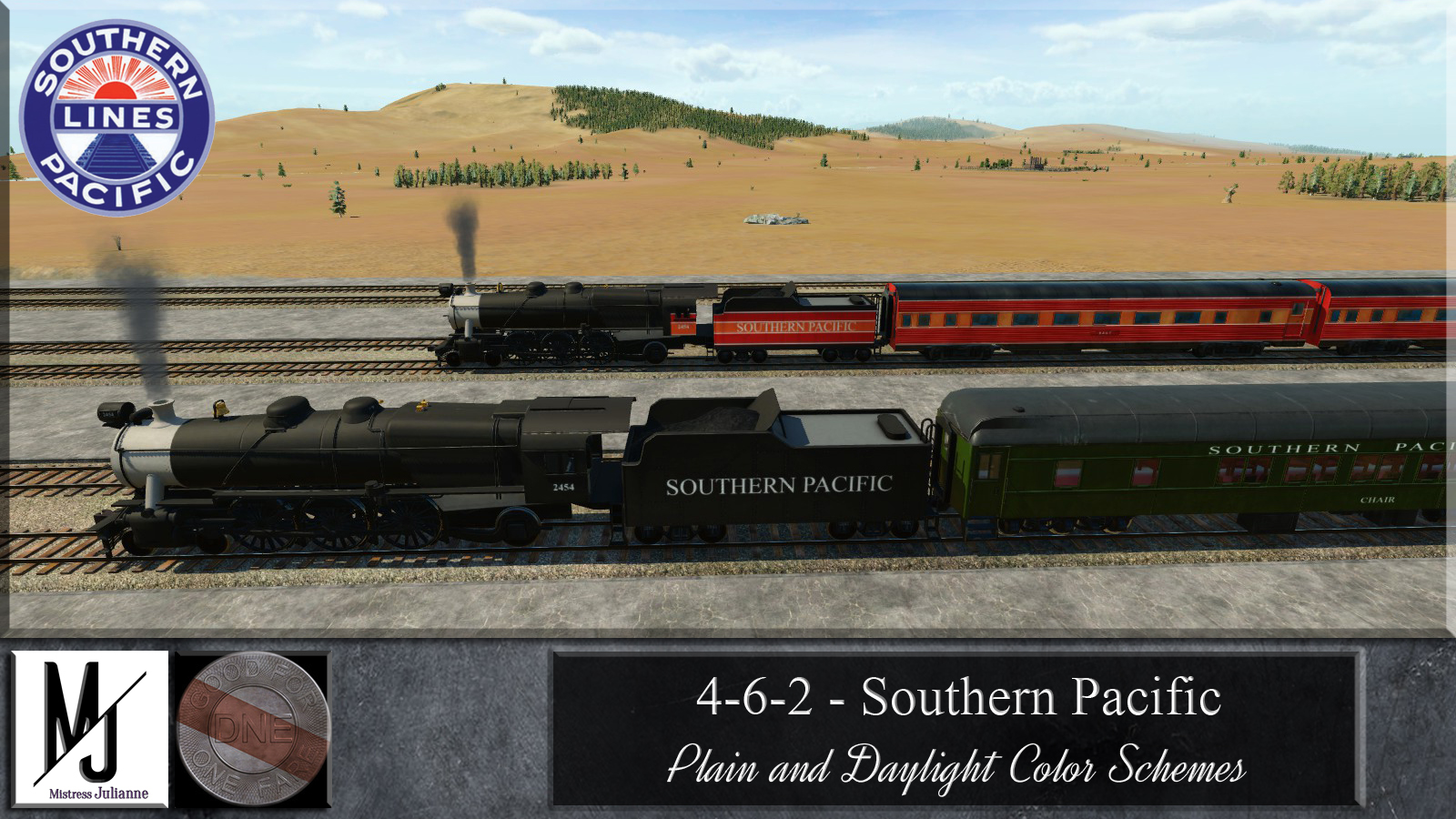 Description:
This is a repaint set of Donoteat's 4-6-2 Pennsylvania Railroad K4s Pacific in both standard and Daylight schemes from Southern Pacific for use before dieselization.
Also featured are my Daylight Coaches and Olive Heavyweights from Southern Pacific.
Note: I have opted to leave the Pennsy badge on the nose as modeling is not something I'm prepared to tackle.