Heavyweight – Southern Pacific Olive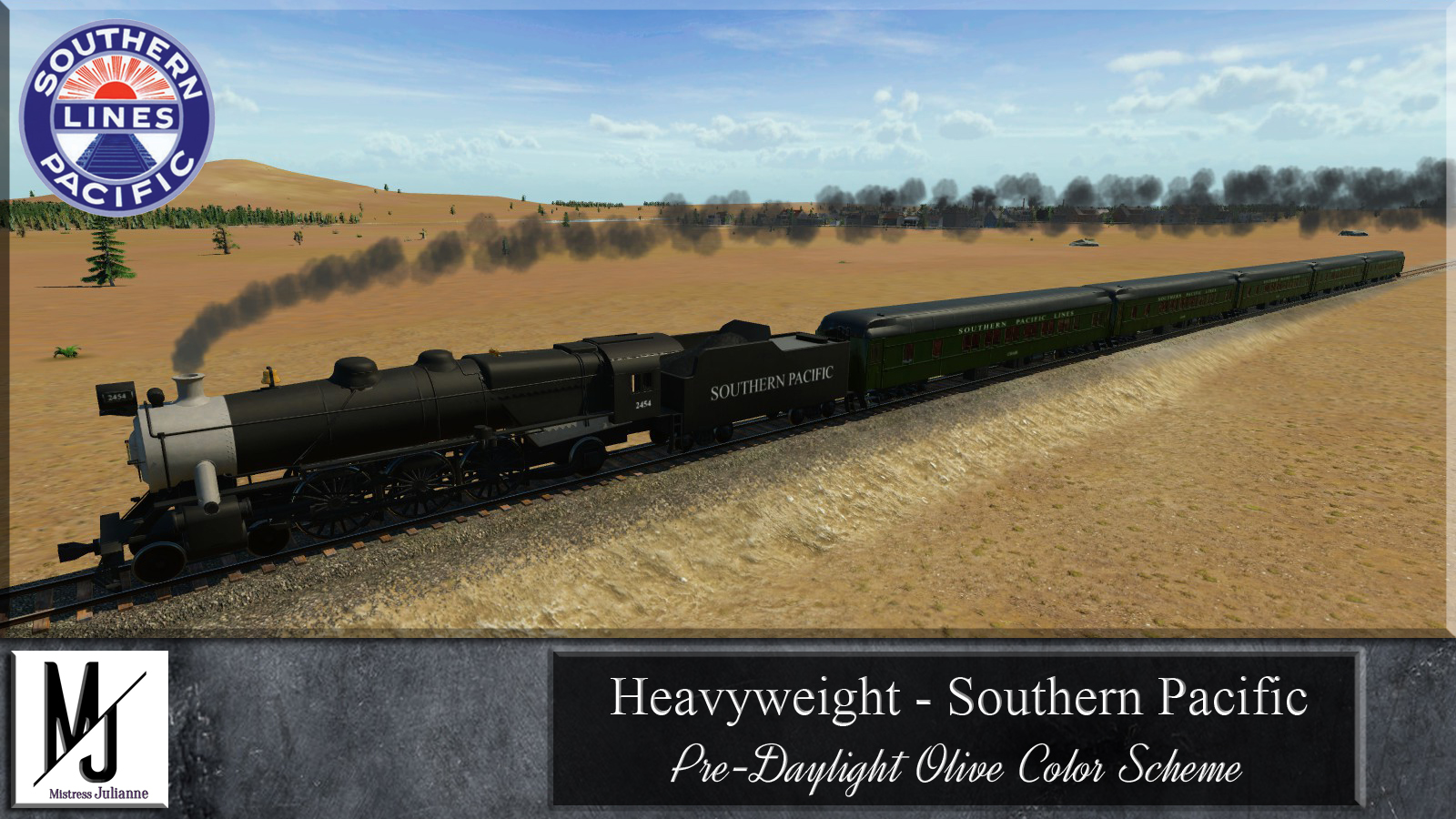 Description:
This is a repaint of the Heavyweight Pullman in Southern Pacific's pre-Daylight Olive scheme.
Also shown is donoteat's Pennsylvania Railroad K4s Pacific in Southern Pacific livery. I'm only previewing it at the moment as I still need to shoot a message to him and see if the Pennsy badge is removable from the nose. But in the mean time, the differences are barely noticeable so go use his!
This repaint almost felt too easy so if I missed something, please let me know! (Once again I used Model RR references as actual photo's proved rather difficult to find.)
Edit:
I have released the engine shown here as well as a second repaint of it, Here