Baltimore & Ohio 2-8-2 Mikado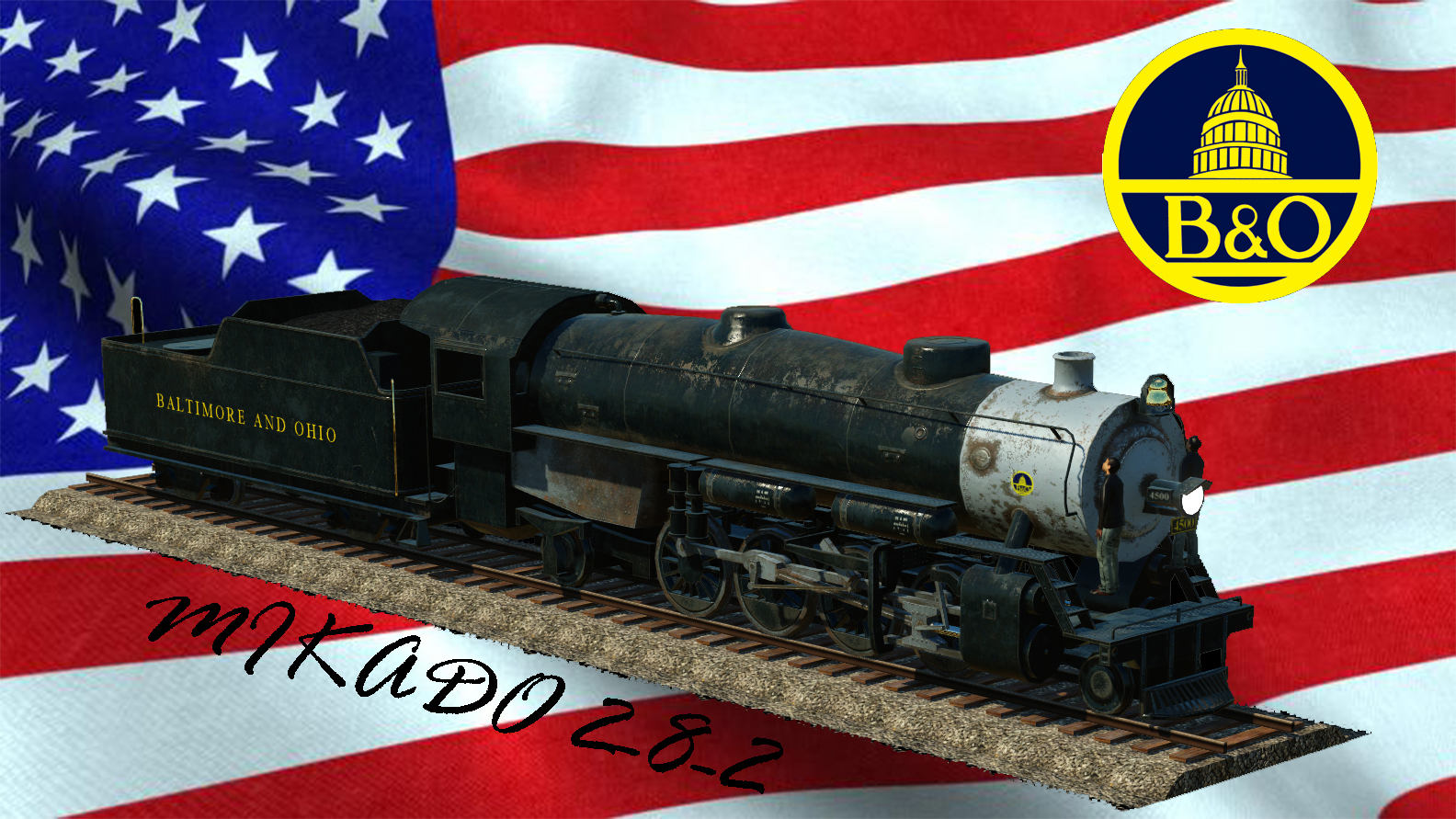 Description:
NOTE: The loco itself, minus the tender, could not be repainted (except the number boards) because the textures on it are mirrored to both sides, which would have made any text reversed on one side of the locomotive
Features and Information
Introduced: 1911
Production ends: 1958
Top Speed: 80
Tractive Effort: 243.42 kN
During 1911 the railroad put its first Mikados into service; these were home-built at its well-known Mt. Clare Shops in Baltimore. Using two former 2-8-0 Consolidations shop forces extended the boiler via a larger frame, increased the cylinder diameter and drivers, and added a trailing truck. Other upgrades included the addition of superheating and a change in the valve gear. The new 2-8-2s were given road numbers 4160-4161 with a rather odd listing as "Class Q odd." Later that year the B&O also began receiving brand new Mikados.
In the following years the B&O came to own several hundred 2-8-2s either by purchasing them directly from the Baldwin Locomotive Works or inheriting others through a number of smaller, subsidiary railroads