Drehscheibe mit Ringlokschuppen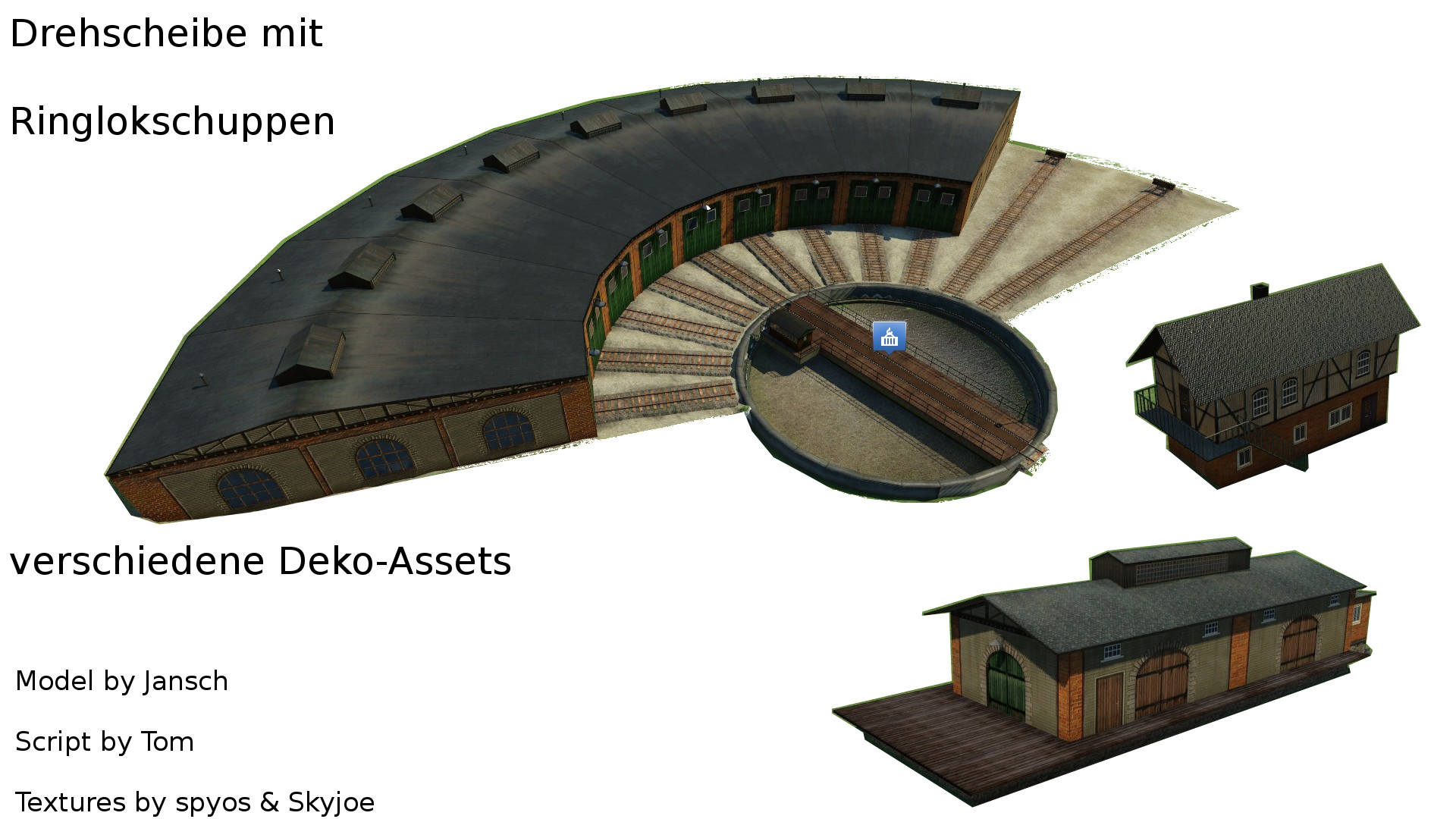 Description:
Fügt dem Spiel eine Drehscheibe mit integriertem Ringlokschuppen hinzu.
Zu diesem Mod gehören noch einige Asset-Gebäude: Verwaltung, Schuppen, Schornstein
Wie die Drehscheibe funktioniert könnt ihr der Videoanleitung entnehmen.
Bitte haltet Rücksprache mit mir, falls Ihr Dateien weiterverwenden wollt.
Das Hochladen dieser Modifikation auf anderen Seiten ist nicht erwünscht.
Für Schäden an Soft- und Hardware übernehme ich keine Verantwortung.
Turntable with shed
Adds a turntable with an integrated shed to the game.
To this mod belong also some asset buildings: administration, shed, chimney
How the turntable works you can see the video-instruction
Please keep in contact with me, if you want to reuse files.
Uploading this modification on other pages is not welcome.
I accept no responsibility for damages to software and hardware.