Flying Junction Road Extension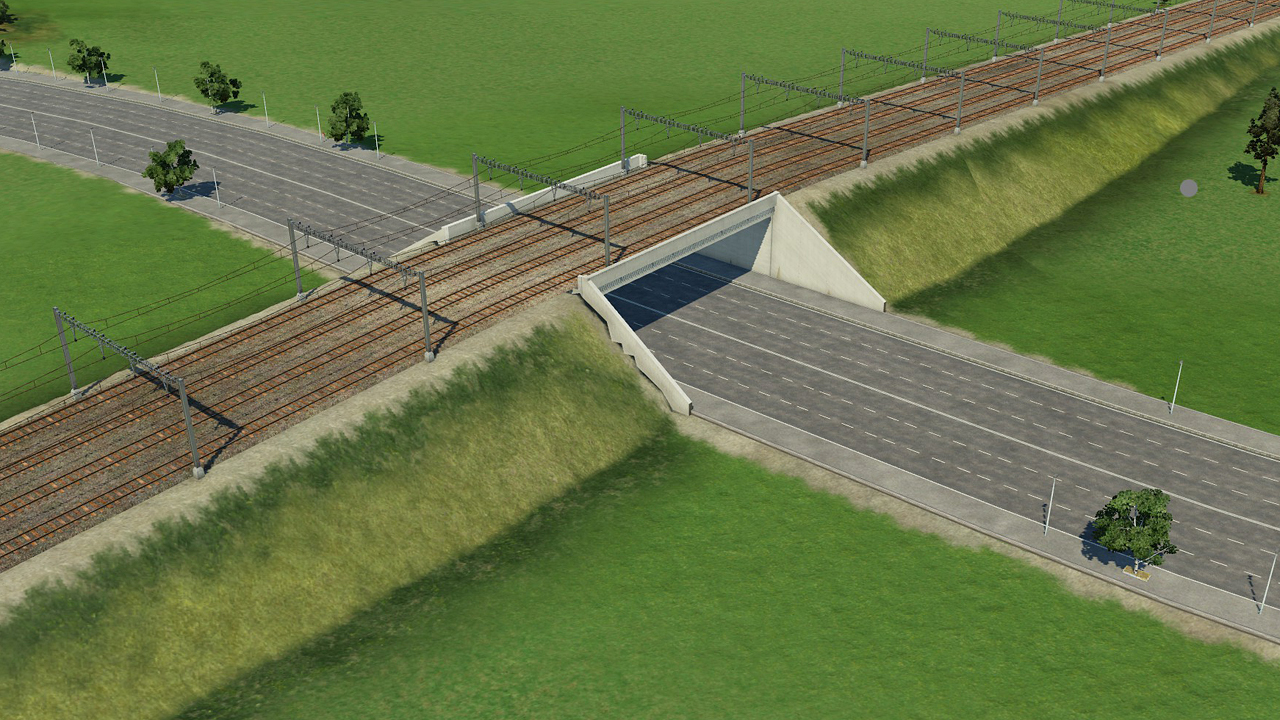 Description:
With this mod it's possible to construct rail/road flying intersections is different forms.
Implemented functions:
* Crossing angle between 5° and 89° with increment of 1°
* Seperation of lower level
* Independent adjustment of cuvres of road/track
* Left handed or right handed
* Built in concrete or stone bricks
* Raising or trenche transition tracks in possible forms of bridge, terra or solid construction.
* Flying-junction-like structure or bridge-like structure
* Build with slope
* Altitude Adjustment
ATTENTION:
The flying junction mod is needed to use it.
Changelog
1.21
* Added option to align terrain to the top of the wall
1.20
* Correction of terra holes on some configurations
1.19
* Added option to switch off/on free tracks and streets
1.18
* All tracks are modifiable free edges after construction (with support from the Final Patch)
* Change of menu entry from Rail Depot to Asset/junctions
1.17
* Terrain alignment reimplemented to get rid to zig-zags
* Added 90° options in crossing angle (It's actually 89.95°)
* Improved coliision detection on modification
* Option to choose road era
* Version alignment
1.6
* Model errors when mirrored is set on are fixed
1.5
* Update to be compatible with Flying junction 1.15
1.4
* CommonAPI support
1.3
* Fixed catenary construction error before it's apperance
1.2
* Fixed track number count bug
1.1
* Fixed crash when modifying lower level length when altitude equals to or greater than 100%, or higher level when altitude is 0%
Download
Revisions:
Old revisions of this mod are available below. Click the link to download.