SPOLSZCZENIE – Polish Language [Beta]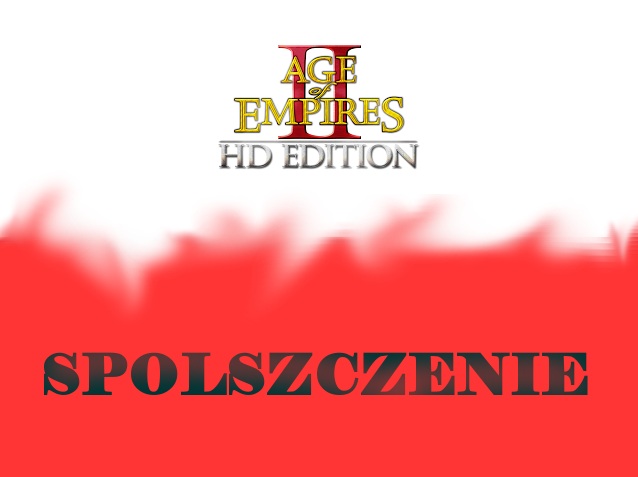 Description:
Spolszczenie jest w pełni darmowym modem dostępnym dla każdego gracza Age of Empires II HD. Jeśli jednak pragniesz wesprzeć starania autora, możesz przekazać dowolną sumę pieniędzy. Pomoże ona rozwijać projekt spolszczenia, a ja – jako twórca – będę miał pewność, że moja praca jest doceniana i godna kontynuowania. 🙂
Dotacje można wysyłać za pomocą tego linku: KLIK[www.paypal.me]
This mod is free for everyone, but if You'd like to donate and support the developer, use buttons above or click here[www.paypal.me]. Thanks! 🙂
NAJNOWSZA AKTUALIZACJA: Dodano kampanię Montezumy!
Pracowałem przez jakiś czas nad polską wersją dla AoE II HD. Zaprezentowane przeze mnie spolszczenie jest w pełni moim samodzielnym dziełem, tworzonym od podstaw.
Spolszczenie traktuję jako wersję beta, ponieważ nadal brakuje wielu tłumaczeń. W chwili obecnej spolszczenie obejmuje:
W pełni przetłumaczony interfejs – menu główne oraz interfejs w trakcie gry.
W pełni przetłumaczone kampanie z serii Age of Kings oraz Conquerors*, włącznie z wątkami fabularnymi występującymi przed i po każdej misji.
Przetłumaczone oraz zdubbingowane wiadomości dźwiękowe.
Pełne tłumaczenie edytora map oraz menadżera Warsztatu Steam. Możesz dzięki temu tworzyć własne scenariusze oraz publikować je bez konieczności zmiany języka interfejsu na angielski.
* W chwili obecnej brakuje tłumaczenia misji Zdobywców, lecz zostaną one wydane w niedalekiej przyszłości.
By zainstalować spolszczenie, kliknij na zielony przycisk "Zasubskrybuj" oraz uruchom AoE II HD. Jeśli mod nie działa, przejdź do Menadżera Warsztatu Steam w menu głównym i przesuń spolszczenie na sam szczyt listy priorytetów.
Spolszczenie funkcjonuje kosztem angielskiej wersji gry. Jeśli zechcesz powrócić do angielskiej wersji, po prostu uruchom grę, przejdź do Warsztatu Steam, wyłącz tego moda, a następnie uruchom grę ponownie.
DOTACJE/KONTAKT
Jeśli powyższe przyciski nie działają prawidłowo, darowizny można wysyłać bezpośrednio za pomocą tego adresu: (kliknij tutaj[www.paypal.me]). W przypadku innych form płatności – skontaktuj się ze mną za pomocą prywatnej wiadomości lub adresu e-mail. Dziękuję! 🙂
W przypadku znalezienia błędów, literówek lub chęci współpracy – bardzo proszę o kontakt za pomocą prywatnej wiadomości poprzez Steam lub adresu e-mail – [email protected]
DUBBING
Autorem polskich kwestii dźwiękowych jest Patryk "Rysiek" Śledź. Więcej informacji o jego działalności możecie znaleźć tutaj[www.facebook.com] oraz tutaj.
UWAGA! W związku z niedawnymi zmianami w AoE, kwestie dźwiękowe są domyślnie wyłączone. Można je zaktywować w opcjach.
LATEST UPDATE: Montezuma campaign added!
Contact e-mail: [email protected]
If You wish to return to English version, just disable this mod in AoE II Steam Workshop Manager (Menadżer Warsztatu Steam -> SPOLSZCZENIE – Polish Language [Beta] -> Wyłącz) and relaunch the game.