MAN F2000 4×2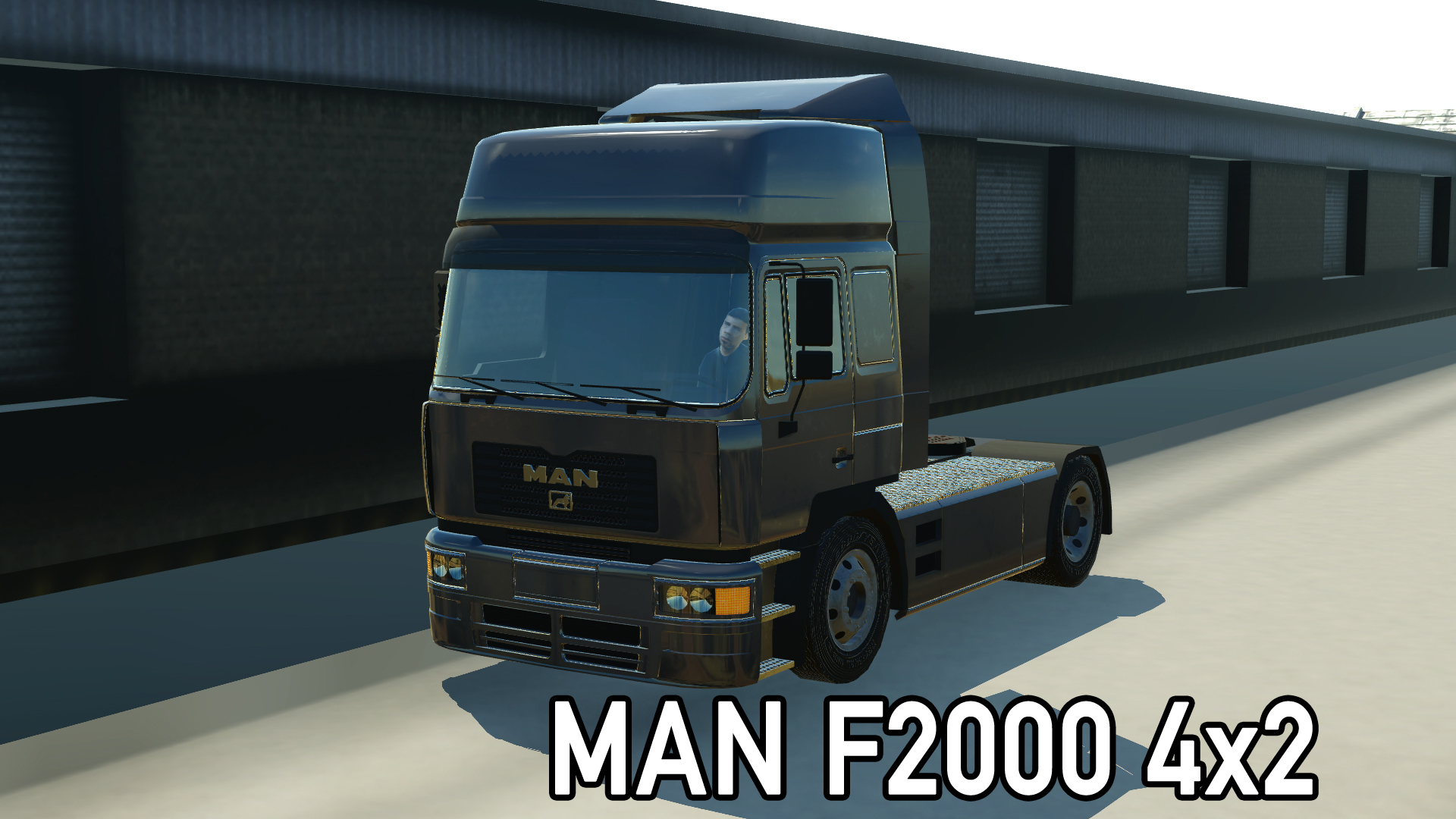 Description:
This set is made to carry each type of cargo. It's different from my other MAN F2000 set so that it'll have only one option in the truckdepot menu and you can decide which cargo it'll take or if you want to leave it automatic. Each cargo will have matching trailer (coal in tipper for example).
When the truck unloads its cargo, also the trailer will despawn, unless the truck loads more cargo from the depot.
In the 1990s , MAN switched to the new 2000 range. It was the heaviest vehicle belonging to the company range, intended for long-distance transport. F2000 won Truck of the Year competition in year 1995.
Top speed: 90 km/h
Power: 441
Capacity: 36
Lifespan: 30
Available: 1994
Price and running costs are defined by the game automatically.