[WOTC] Minor EXALT Weapon Pack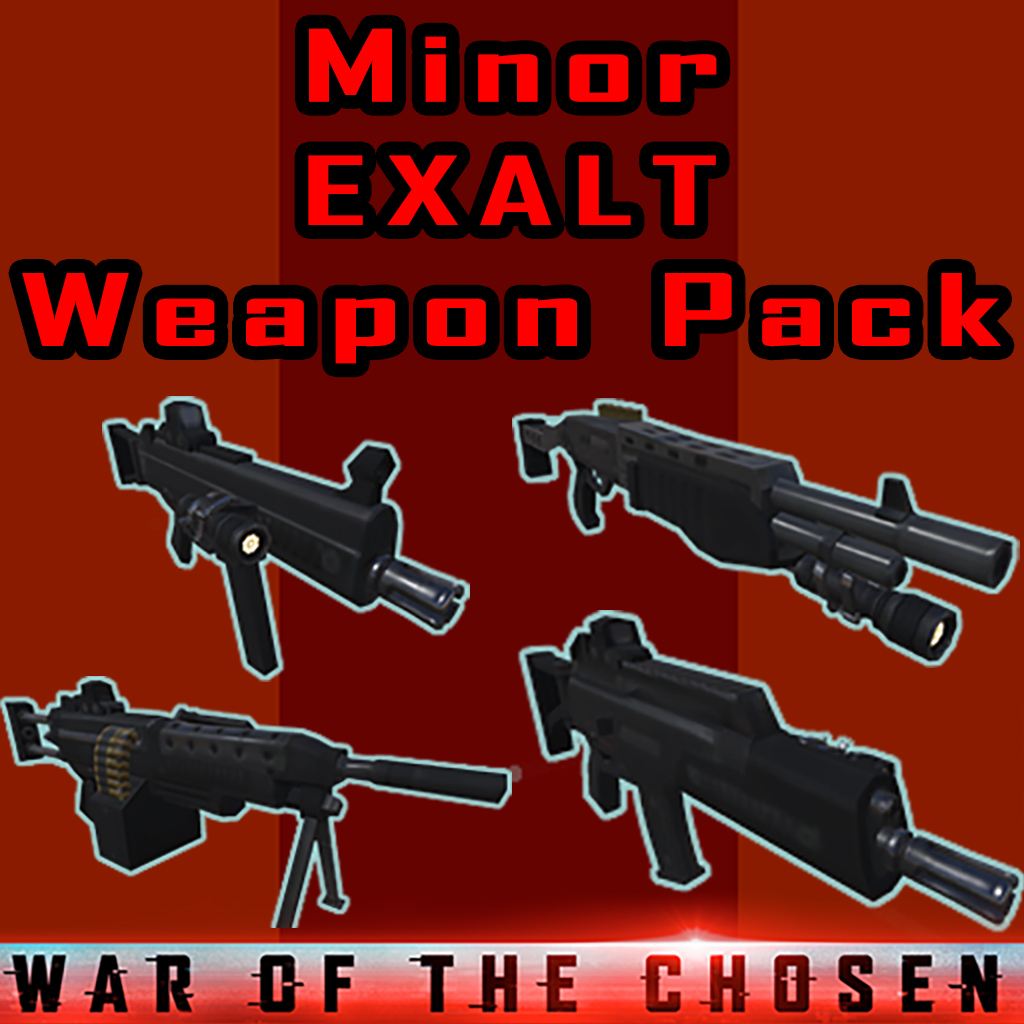 Description:
FEATURES
This mod adds four primary weapons: an assault rifle, a shotgun, an LMG and an SMG.
CONFIGURATION
By default, the conventional tier of these weapons is available from the start, and they can be upgraded to higher tiers with vanilla weapon schematics, e.g. upgrading a vanilla shotgun will upgrade the EXALT shotgun as well.
However, each weapon can be individually configured to use its own engineering schematics with customizable costs.
Weapon stats are also customizable.
The EXALT SMG has the same stats as SMGs from the Long War SMG Pack – WotC (unofficial). If you have the SMG Pack, the EXALT SMG will use its schematics by default, otherwise it will use Assault Rifle schematics.
EXALT SMG is a 'rifle' by default, same as SMGs from the SMG Pack, but it can be changed to count as a 'bullpup' instead, though in that case you'd probably want to change its stats accordingly.
These EXALT weapons have partially set up visual attachments – basically just the Laser Sight and Scope, although you can make the Stock appear only if you actually equip the Stock upgrade, if you desire so.
REQUIREMENTS AND COMPATIBILITY
Should be compatible with everything. Doesn't require a new campaign.
CREDITS
This mod was commissioned by The Frilled Shark.
Thanks to Veehementia for his assistnace.
Note: the mod is complete. No plans to add more weapons.
Download
Revisions:
Old revisions of this mod are available below. Click the link to download.