FacesOfXcom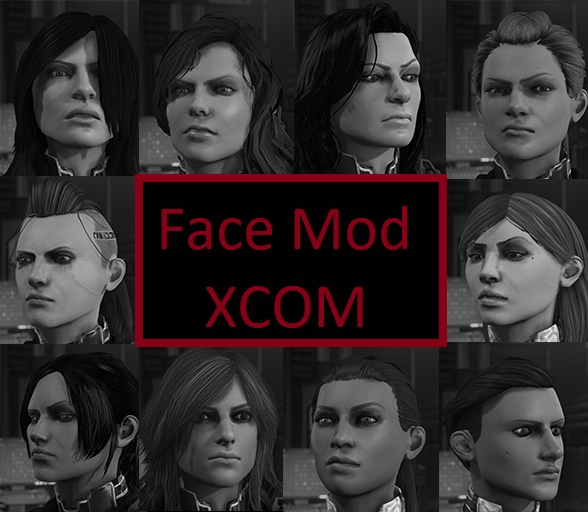 Description:
Faces for Xcom operatives
– 7 face textures for female XCOM soldiers
– 63 face combinations
– The faces only show for race 0
This mod does not alter vanilla XCOM or change existing faces. So very lore friendly.
As this is a purely texture mod do not expect completely new faces (look at screenshots and judge for yourself if its wroth downloading).
The textures are based on the Witcher, Mass Effect and some real life photos.
Known issues:
– not all face combinations give good results
– Some faces are still work in progress and are of low quality
– A few users have reported some bugs when enabling the mod but I have been unable to reproduce them
Working on adding some male faces.
Download
Revisions:
Old revisions of this mod are available below. Click the link to download.