[WOTC] Loot Pinatas Light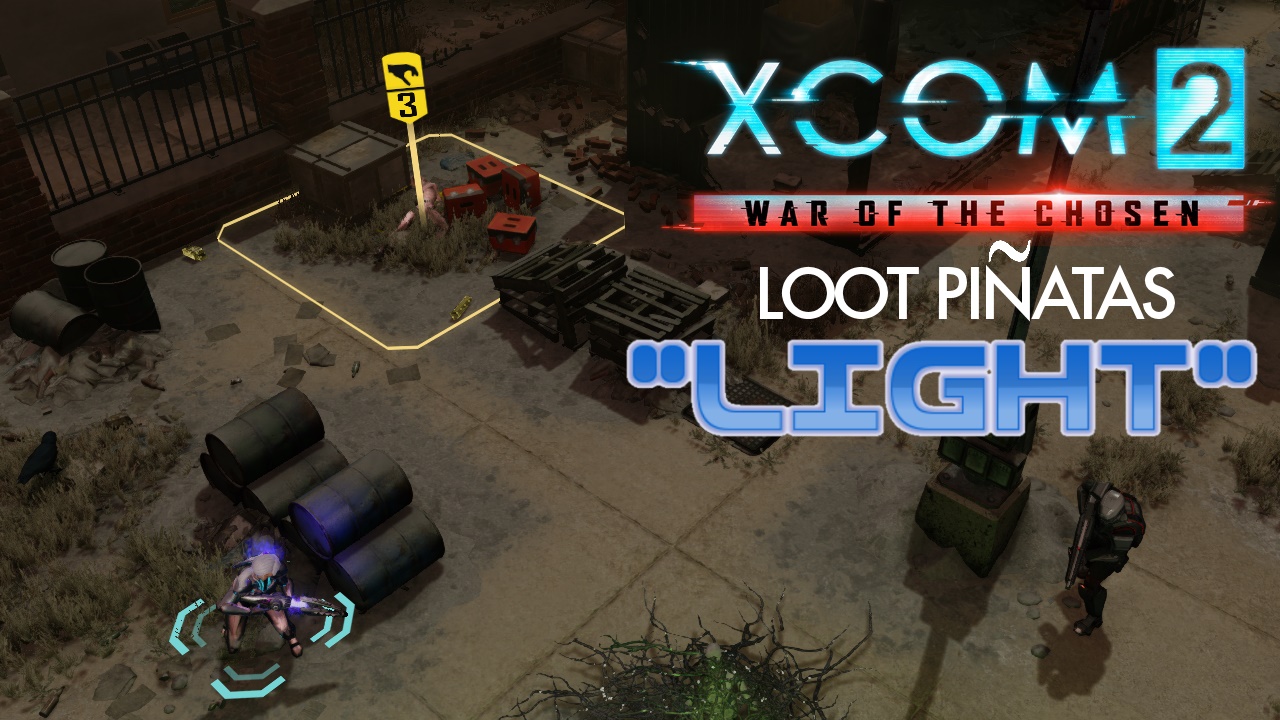 Description:
LOOT PINATAS LIGHT: FOR WOTC
This mod is the creation of fellow modder Ashlynne_Lee. Full credit goes to him.
This mod adds additional base game items to Alien Timed Loot! Aliens literally explode with loot (like a Piñata) making it even more tempting to run into the open and grab it!
Just like the original, Loot Piñatas is a simple mod designed to make Timed Loot a little more fun/rewarding while trying to remain minimally invasive to base game balance.
Timed Loot now contains:
——————————————————
-Additional chances to contain Force Level appropriate Weapon Mod and PCS items
-A small, random amount of Alien Alloys.
-A small, random amount of Elerium Crystals
-A small, random amount of Supplies
NEW GAME
——————————————————
You should start a new game or backup your Saved Games folder before enabling Loot Pinatas just to be on the safe side.
Compatibility
——————————————————
This mod alters the XComGameCore.ini file [X2LootTableManager] as well as modifies the 'Supplies' Item Template and may not be compatible with Mods that do the same.
DO NOT RUN THIS MOD WITH OTHER LOOT PIÑATAS MODS!!!!
THIS LIGHT VERSION scales back the % chance of Loot Pinata drop add ons and the amount they drop. Yet Loot Pinatas is a great mod but some still find it a bit too rewarding and have been asking for a "lighter" version. This is it.