[WotC] GnaRs WotC Tactics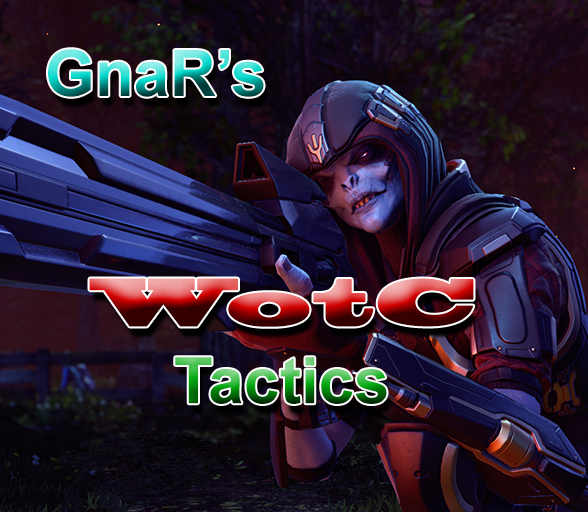 Description:
Recommended Settings and Mods for Extreme Gameplay:
ABA WotC Mod
Point-based NCE mod
Pathfinders Mod
Richard's 3 Perk tree Class mod
Squad size Mod
Time Turner enabled
Beta Strike enabled
Legend Difficulty
Increase starting squad size to 6
WotC Tactics offers a tactical gameplay theme similar to that of Tactical Submod for Long war 2, by increasing AIM angle bonus.
Changes:
Angle Bonus = 10-90
Distance Covered = 16
Overwatch penalty reduced to 20%
Dashing penalty to 40%
Bleedout Chance increased.
Low Cover = 35
High Cover = 50
Added Flanking Aim Bonus to characters
Added Small Weapon Range Bonus at close range
Changed Alien Weapon Range Bonuses to be deadly at close range, and less so at 10 tiles and up.
Decreased Beta Strike bonus from 2.0 to 1.5
Increased time to heal wounded soldiers
Increased number of aliens engaged before downthrottling
Increased Ability points costs
Known Conflicts:
None so far