[WOTC] Cosmetic Iron Sights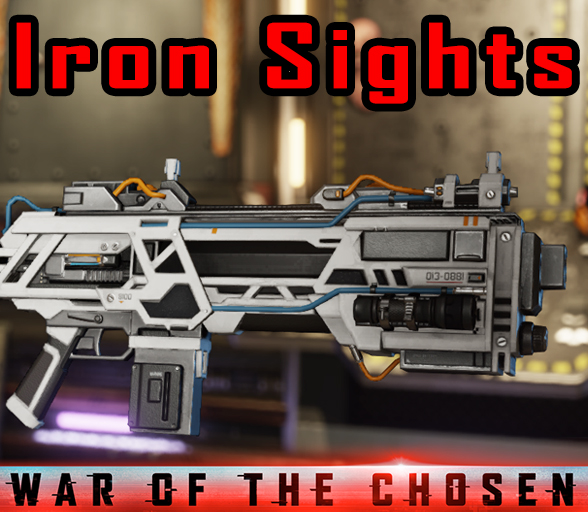 Description:
Without additional optic attachments, Magnetic and Plasma Rifles are lacking proper sights, and it's been bothering me for a while. Especially seeing Shen use a Magnetic Rifle with sexy magnetic Iron Sights in the cinematic when you first build them.
This mod adds Iron Sights as the default visual attachment for Magnetic and Plasma Rifles. Cosmetic effect only. Safe to add mid campaign.
You can configure the mod so that Magnetic Rifles use simple Iron Sights, identical to those used by Plasma (with this mod) and vanilla conventional ARs. This config is mostly for myself, as I'd like sexy Magnetic Iron Sights to be reserved for my Beowulf Rifles.
CREDITS AND DONATIONS
Please support me on Patreon[www.patreon.com] if you require tech support, have a suggestion for a feature, or simply wish to help me create more awesome mods.