[WOTC] Molotovs by Iridar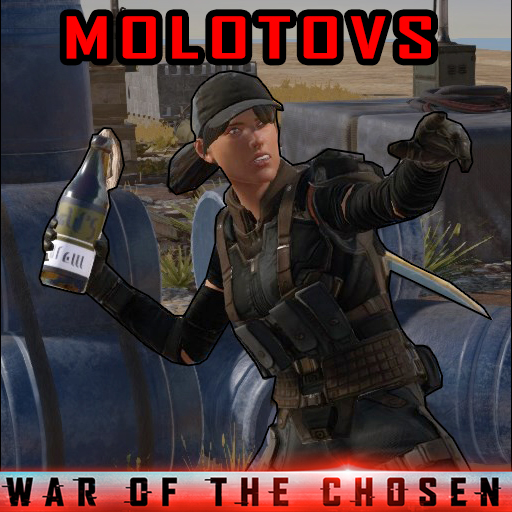 Description:
FEATURES
This simple mod adds Molotovs for XCOM. They are available in infinite quantities right from the start of the game, and mostly intended as an early anti-Lost item.
Molotovs count as grenades, but they don't bounce, and have a shorter throw distance, and cannot be launched with Grenade Launcher. They don't shred armor and deal low initial damage, but they apply burning to all affected enemies and environment. Initial fire damage will pierce 1 armor.
Since there is no actual explosion, throwing a Molotov will not attract the Lost.
COMPATIBILITY
Should be compatible with everything, no overrides or anything like that. Safe to add mid-campaign.
CONFIGURATION
Molotov's damage and other stats can be configured in the:
..steamappsworkshopcontent2685001610325259ConfigXComMolotov.ini
CREDITS
If you enjoy my mods, please consider supporting me on patreon[www.patreon.com].
Download
Revisions:
Old revisions of this mod are available below. Click the link to download.