Operations Unknown: An XCOM 2 Map Mod [WOTC]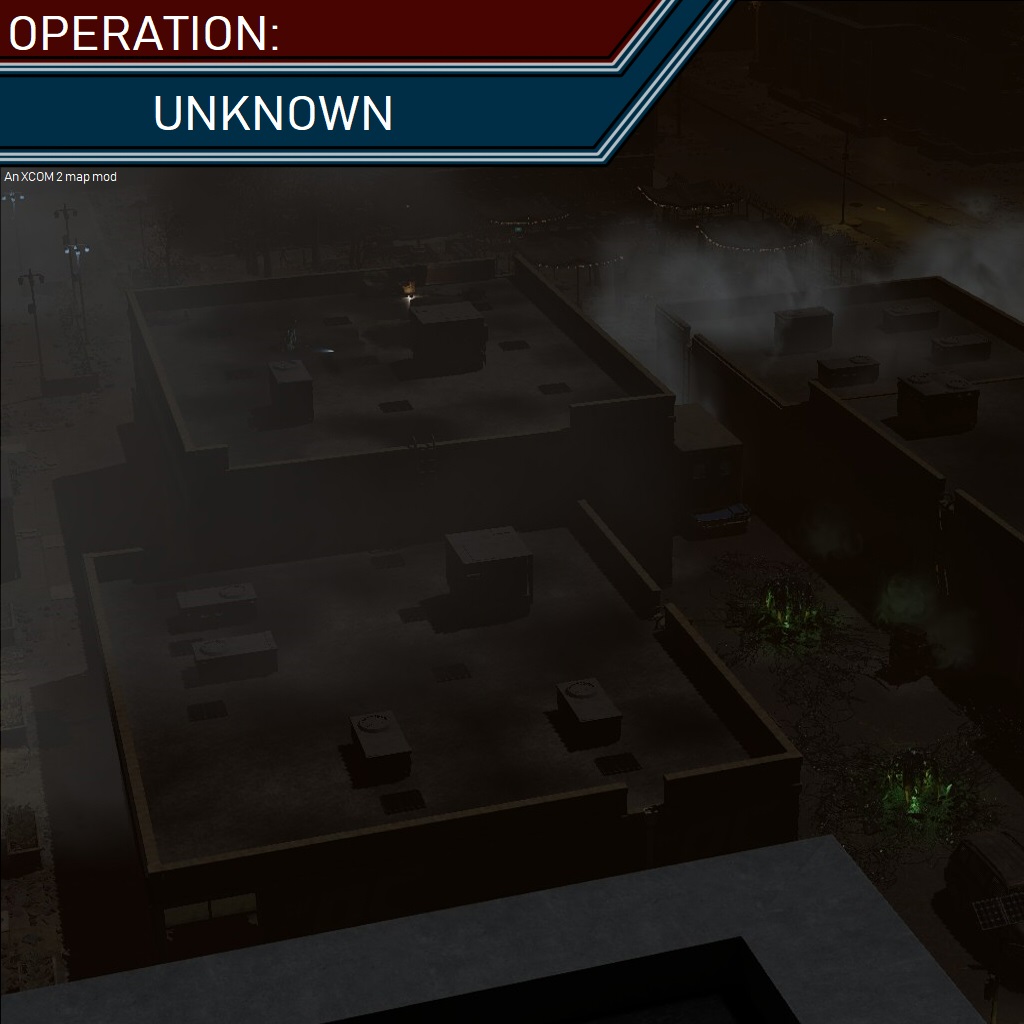 Description:
Operations Unknown is a mod that aims to reimagine the maps of XCOM: Enemy Unknown and its expansion Enemy Within using the assets and environment of XCOM 2 and its expansions.
Operations Unknown will launch with four old maps, with more on the way, all bearing a new facelift:
– Commercial Alley: Two buildings seperated by a lone alleyway left to rot in an abandoned city
– Boulevard: A plaza space celebrating the glory of the Ethereal ones in an ADVENT city center
– Death Alley: A street and its sidewalks seperate XCOM from their objective. Take care, as cover is far between and much of it can explode
– Demolition: Close quaters combat around a derelict office building left to be taken over by nature
!! PLEASE REPORT ANY ERRORS REGARDING THIS MOD IN THE DISCUSSION PAGE BELOW. PLEASE PROVIED DETAILS REGARDING YOUR ISSUE, I CANNOT HELP YOU IF I DON'T KNOW YOUR PROBLEM. !!