Raider Faction Bases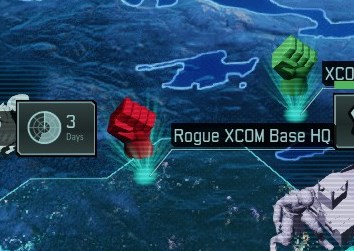 Description:
Raider Faction Bases is a metamod meant to help the various raider faction mods you may install (by default, supporting the ones I've made) appear more frequently throughout your campaign.
Description
Bases are generated upon either campaign start or when you load into a campaign for the first time with this mod installed. The mod will try to spread out raider faction HQs evenly throughout the world.
When you do missions in a given location, it'll try to spawn that faction's encounter sitrep in your mission on top of whatever existing sitreps that may already exist for the mission, as long as the sitreps (or other possible conflicts) don't conflict with the requirements of that faction's sitrep.
This spawn chance is controlled by .ini variables, located in the mod's XComRaiderBases.ini.
It also ramps up over time: it will initially not kick in for your first month, and then apply a halved chance of spawning as defined in the .ini until around May.
Eventually, XCOM can establish enough of a relationship with the resistance factions to be able to do covert actions, that will allow you to precisely locate, and then destroy these HQs, reverting their sitrep behaviour back to normal if you so choose. (Plus you do get chunks of supplies and intel for doing so.)
FAQ
Does this work with an in-progress campaign?
Yes.
What kind of mods currently support this?
The mod, by itself, supports the following mods and will make bases if they are detected in your campaign:
Rogue XCOM
Bandits
Cult of Jariah
Phantoms
Marauders
Download
Revisions:
Old revisions of this mod are available below. Click the link to download.