[WOTC] One Handed Templar by Iridar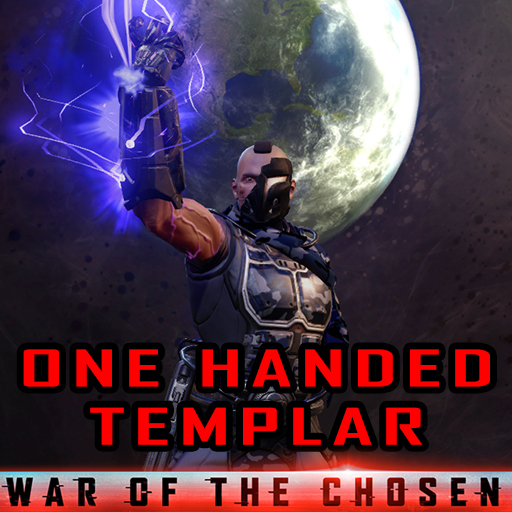 Description:
FEATURES
Adds right-hand-only variants of the Shard Gauntlets.
By default, they use the same stats as "normal" Shard Gauntlets, but can be configured separately, if you so desire.
Right-handed Gauntlets come with a set of animations for Templar abilities so that they are activated only with that gauntlet.
For Templars, adds a Left Arm cosmetic without the actual arm, and the stump being covered by a tintable scarf.
You DO NOT HAVE TO use the right handed gauntlet together with the no-Left-Arm cosmetic item, it's just an option.
Use Unrestricted Customization mod if you'd like this cosmetic to be available to non-Templars.
ONE-HANDED PHOTOBOOTH
Templar Photobooth poses always have both psi-blades active, even when used with the Right-handed Gauntlet and no-Left-Arm cosmetic. The left blade can be disabled through this mod's XComContent.ini, but this is a global change, and will affect "normal" Shard Gauntlets as well.
REQUIREMENTS
Requires XWOTC Community Highlander in order to load custom animations.
COMPATIBILITY
Should be compatible with everything, no overrides or anything like that. Safe to add mid-campaign. Don't ask about vanilla version.
CREDITS
This mod was commissioned by Reazen. Contact me if you'd like to commission a mod as well.
Note that the decision to add an arm-less cosmetic was mine alone, and not something Reazen requested.
If you enjoy my mods, please consider supporting me on patreon[www.patreon.com].