Hunter Axe Enhancements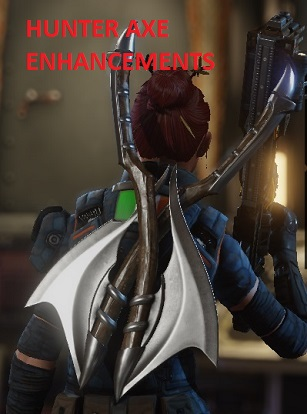 Description:
It's a simple mod to change the stats on the axes. Swords have several mods but axes generally got ignored. I tried to keep them within reason since I am against something that overpowers a game.
Hunter Axe-No changes as it was already 1 dmg better than swords at 4-6 dmg
Ionic Axe-Changed from 5-7 to 6-8 dmg, 5% AIM and 1 pierce
Fusion Axe-Changed from 6-8 to 7-9 dmg, 5% AIM, 2 pierce and 25% extra 1 dmg
My thought was that as they get better, they do more damage. Axes are more damaging against armor in history so I see them piercing. I didn't scale the Fusion axe by 2 dmg to keep it weaker early on but the 2 piercing should make up for that later and a lucky chance 1 dmg.
Also, I am firm believer if you want to run melee, you need Blademaster which will add 2 dmg and 10 aim.
Works in both Vanilla and WOTC
Please let me know what you think. I am new to XCOM 2 but I agree that melee was a little weak.
Thanks