Reduce Armory Clutter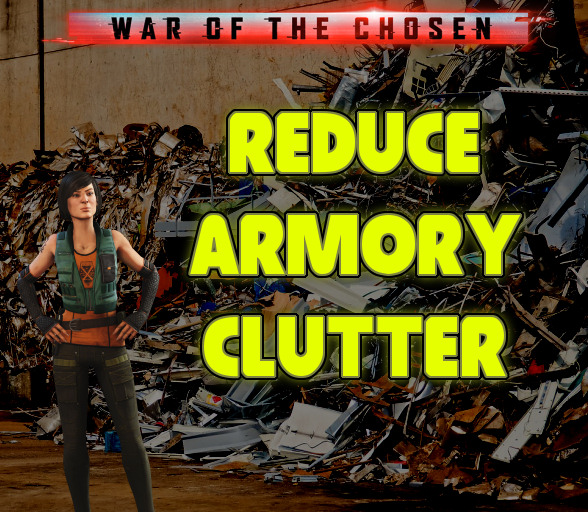 Description:
This mod reduces the amount of clutter you have to put up with in the armory by hiding lower tier weapons after you've upgraded. This is handy if you use a lot of cosmetic weapon mods.
Normally, it will automatically hide the weapons if you've upgraded, but if you add some items with a console command, you'll have to exit the armory and go back in for the mod to take effect.
In order to make this mod easier to enable and disable, there is a DoNothing option in the ini. Setting it to true will cause the mod to, as you might expect, do nothing. So if you get into game and all your favorite weapons are gone, just quit out, set DoNothing to true, and then restart the game and everything will be fine. (Reporting which mod and weapon isn't working for you is an optional but recommended step!)
It should be compatible with Primary Seconaries, Infinite TLP Weaponry, Three Tier Cosmetic Weapons (and its TLP version) as well as both Utility Slot Sidearms Extended and Utility Slot Sidearms. I'm working on compatibility with other cosmetic weapons mods.
WOTC only.
Download
Revisions:
Old revisions of this mod are available below. Click the link to download.