ADVENT Warlock VoidRift Fix [LL]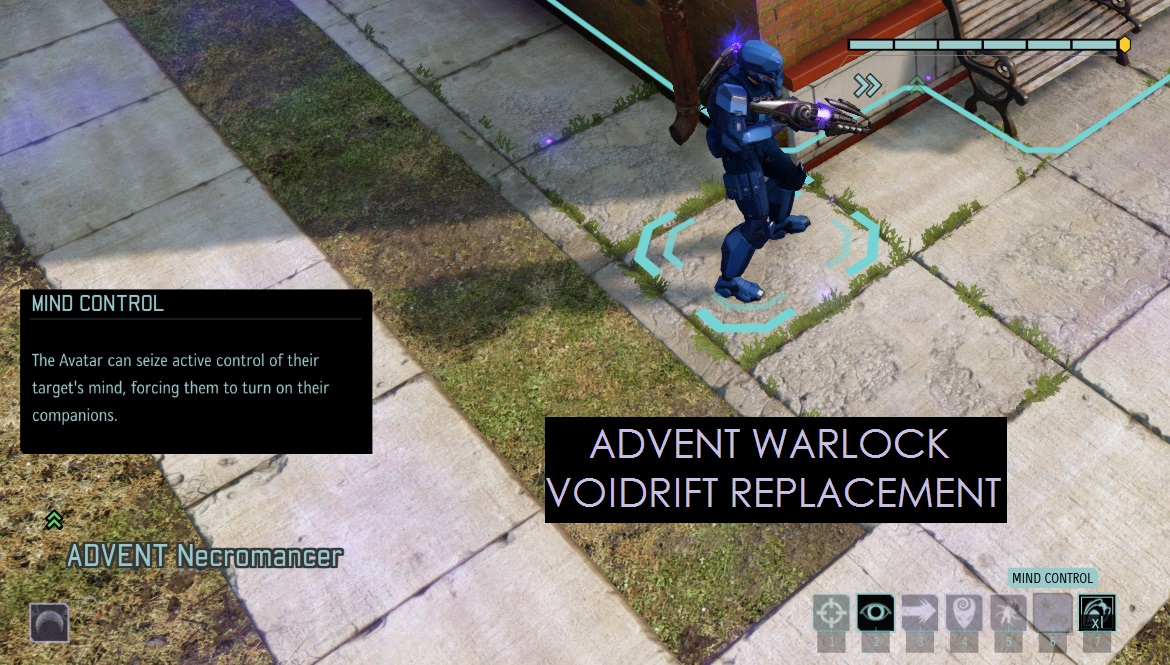 Description:
Replaces the ADVENT Warlock's VoidRift/Schism abilities and replaces them with new ones.
VoidRift targeting for enemy units is currently bugged and allows enemies to select targets outside of line of sight, which is coincidentally why the Codex and Avatar both do NOT have direct PSI damage abilities, they have area of effects that linger one turn THEN perform the damage. I believe the developers are very aware of this technical limitation. The ViperKing Frostbreath has the same problem, but he's a ruler so i'll give him a pass.
I also felt the aliens needed a second support unit. This one is a buff/debuff unit.
-= BUT HOW ABOUT DAMAGE? =-
You do know he still has a giant unlimited ammo PSI-Gun and a Vortex Grenade right?
-= WARLOCK M1 =-
No change.
-= WARLOCK M2 =-
Added Solace to make them more like a Psionic Shieldbearer and support enemy troops.
-= WARLOCK M3 =-
The Warlock M3 has Solace also, but he gets the Mind Control ability the Avatar has. The AI code is already in game, so I just changed the root so he uses it.
-= REQUIREMENTS / COMPATIBILITY =-
You're going to need to install the ADVENT Warlock either standalone or in the triple pack. You need to load this mod last [LL], so it can modify the Warlock properly.
-= SYNERGY =-
If you have my Soulfire Mod, the Soulfire from the Warlock will also cause Will and PSI Offense damage for 1 turn, just as does yours.
http://steamcommunity.com/sharedfiles/filedetails/?id=710540263
-= CREDITS =-
Ashlynne did an excellent job with the original pack and unit, I really like the colors.