Additional Proving Ground Engineer WOTC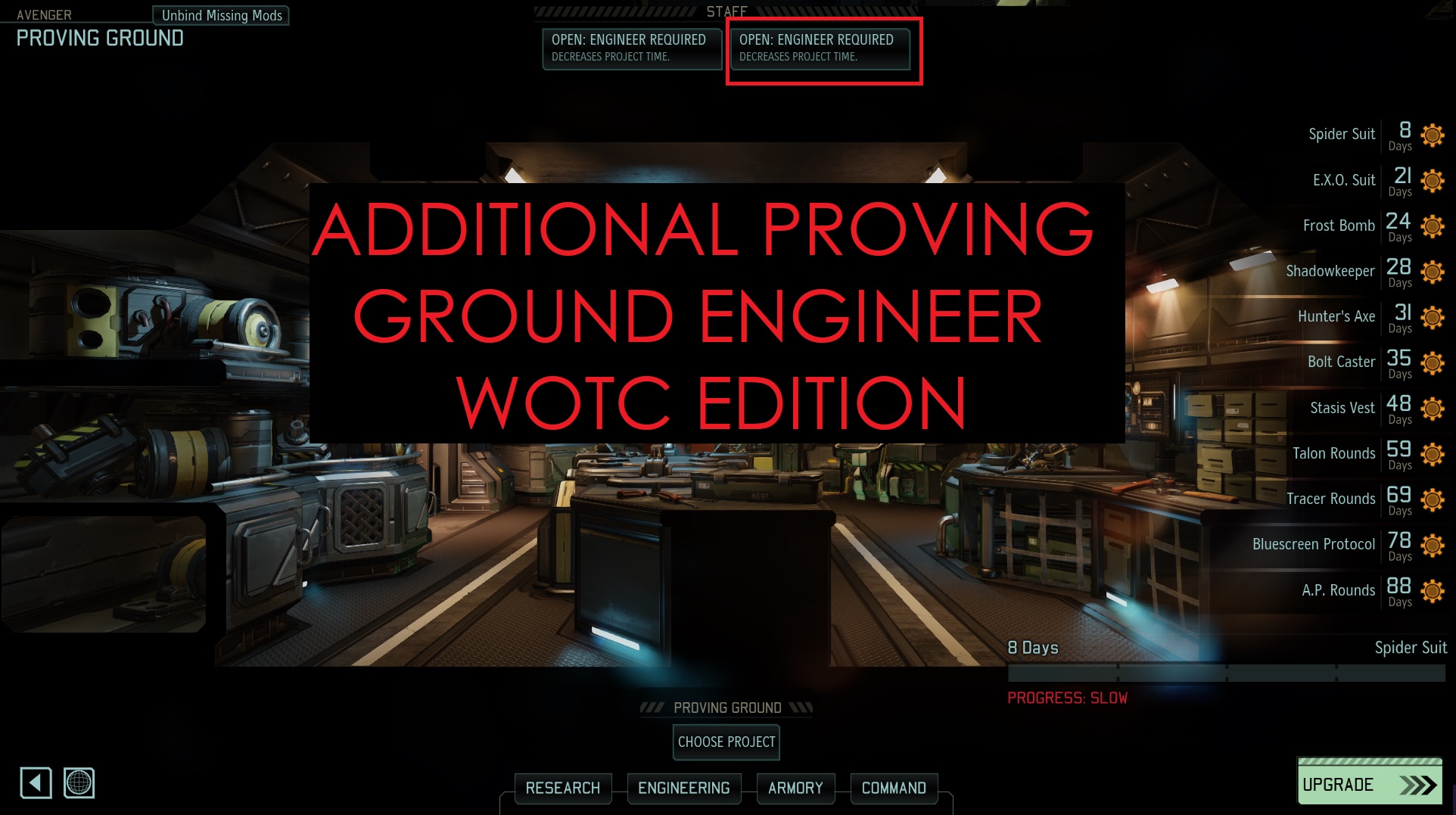 Description:
This is a WOTC compatible version of Lyravega's Additional Proving Ground Engineer. Besides fixing the part that crashed, no other change was done.
Lyra gave this mod to me, guess I'm the caretaker now.
Please report any weird behavior here, as the StaffSlotDefs may not be the only thing that needs updating. But i think it's 100% fixed. I wasnt offered to build the extra slot, it was just "there" so I dont know.
The 2nd slot may not show until you hover your mouse over it at first in an ongoing campaign, but it's there. Visual quirk.
ORIGINAL MOD:
https://steamcommunity.com/sharedfiles/filedetails/?id=619948111
The requirement is not actually required, but it's very highly recommended.