[WoTC]Long war Hero Perk pack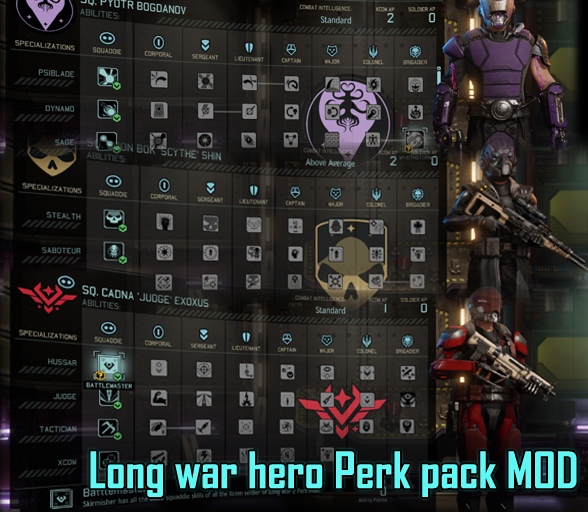 Description:
By applying the ability of a long war perk pack to resistance heroes, they make their skill tree perfect.
INFO
As you know, the long war peck pack has significantly upgraded existing class, but not for existing heroes. This mode eliminates the problems mentioned above.
Changes:
Mainly for XCOM Canon, i have added the advantages of Resistance.
* Skirmisher has had a significant improvement. They will become true melee experts.
* Reaper has added a number of ancillary functions to suppress hostile civilians.
* Templar does not depend on existing XCOM skill tree. – And now you can use some of the skills of psi op and warlock.
COMPATIBILITY
Simply mod to enhance certain hero's skills will work smoothly. However, it is not compatible with the mod which changes the hero's skill tree itself. Especially – SupremeFocus mod.