[WOTC] Extended Perk Pack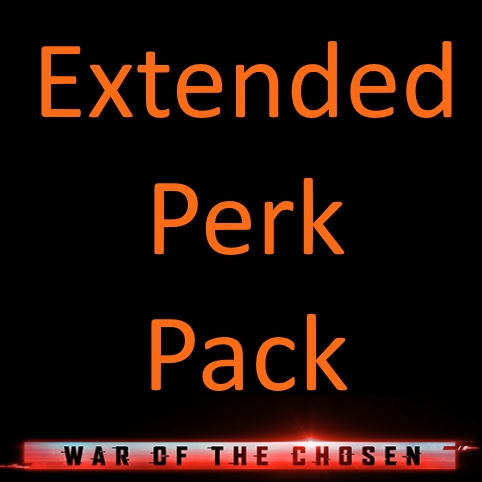 Description:
This is a collection of a bunch perks I have made that anyone is free to use. By default, installing this mod will have no affect on your game – the perks are added to the game but there isn't any way to get them. I will be making some custom classes that will draw from these abilities, and anyone else is free to use them as they wish. To anyone wishing to use these, I recommend looking above each function in X2Ability_ExtendedPerkPack.uc because it outlines what weapon slot the abilities need to apply to apply to in XComClassData.ini in order to function.
A full list of perks is available here:
https://docs.google.com/spreadsheets/d/1wZfTRMWsLDzrJAKO7otuto6o0t0PuzYF6Tv704AkZj0/edit#gid=0
While the only mod required for this mod to load is the [WOTC] Community Highlander, some of the perks will require additional mods to work properly, as described in the document above.
The perks are overall very configurable. If there are any properties that anyone wants configurable that are not, please ask. I will likely be making updates to this pack and adding more perks in the future.
Known Issues:
Havoc – Suppressors with this ability sometimes do not visually return to their original position at the beginning of their next turn (visual bug only).
Credits:
Design and implementation: Favid
Perks taken from RPGO: Musashi
Perks icons: .vhs and Xylthixlm
Testing and feedback: bstar
Download
Revisions:
Old revisions of this mod are available below. Click the link to download.