[TLP] Faster Banners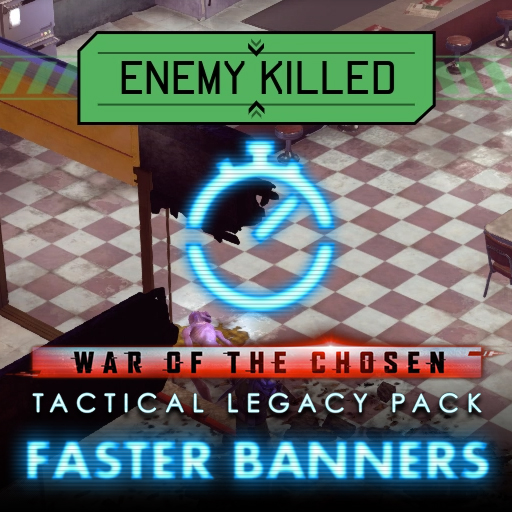 Description:
Replaces the standard Legacy/Resistance Ops count-up banner with a smaller, instantaneous message banner that allows the game to continue in the background.
Ever had a situation where multiple soldiers were hit by an AoE attack and you had to sit and watch it count up the negative scores for each one? This mod addresses that problem.
This should also work with Challenge mode, but leave a message if there are any bugs.
History:
21 Oct – Fixed: Early Bird Bonuses were factored into Challenge mode popups by mistake.
21 Oct – Fixed: Default string for Challenge mode was not set correctly.
20 Oct – Fixed: Multi-kills would not handle Early Bird Bonuses correctly.
Known Issues:
Message banners get hidden when a narrative popup gets displayed (Bradford talking at you).
Compatibility/Overrides:
X2Action_ChallengeScoreUpdate – Replacement logic to skip the normal banner and show a message instead.
Download
Revisions:
Old revisions of this mod are available below. Click the link to download.