Skirmish Mode+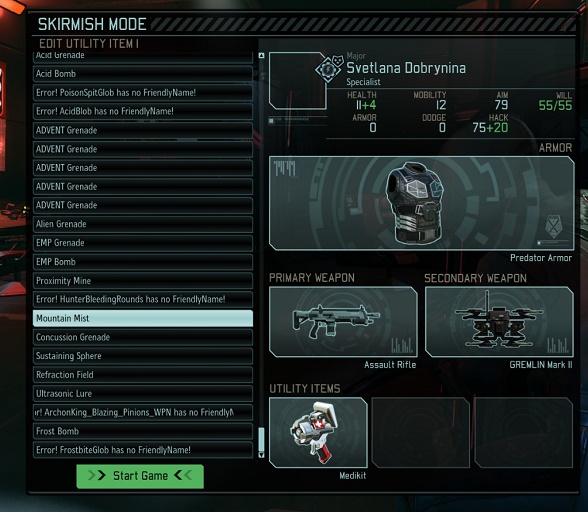 Description:
Allow you to use ALL equipments in Skirmish instead of a predefined list, this will allow modded items to show up on the equipment list, in addition to fixing custom classes' weapons or custom SPARK/hero classes' armors resulting in an empty list. This mod also filters conflicting utility items so the settings don't reset when you accidentally select 2 grenades in both utility slots.
Features
– Removes the 6 unit limit for XCOM squad, note that squad size above 9 will have invalid spawn points if you don't have the mod to increase spawn size.
– import your character pool to use your favorite soldiers!
– customize weapon upgrades of any base weapons, just like in the full game, weapons with pre-installed upgrades cannot be customized.
– customize force/alert level of enemies
– select the specific map you want to play on
– save the skirmish settings to re-use later.
– picking aliens in your squad. Note that some aliens are not made with xcom controllable in mind and will produce weird behaviours, this mod will not change those behaviours.
– ini config support for custom enemy types
– SitReps (Note: sit reps that changes the enemy spawning rules will not play well with other sitreps that also do so and the enemy selector config, furthermore surgical/low profile are completely ignored)
Compability:
Overrides UITLE_SkirmishModeMenu
Download
Revisions:
Old revisions of this mod are available below. Click the link to download.