Uncharted- Nathan Drake multi voice pack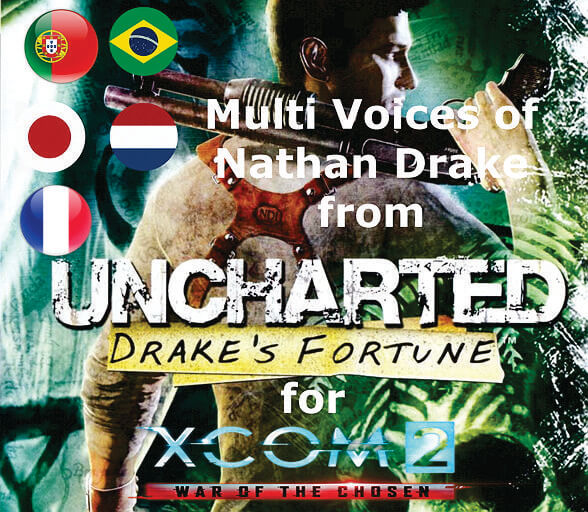 Description:
The purpose of this mod is simple- to add more languages for XCOM soldiers which in turn should allow more customization options for you squad.
The content includes 4 male voices of Nathan Drake- a daring and adventurous protagonist of Uncharted series.
The voices are Dutch, Japanese, French and Portuguese.
I don't really speak any of these languages but I had a literal English translation of the audio cues so, hopefully, the mistakes are rare and insignificant if any at all.
I know that these languages were previously added here and there, but the more the merrier, right?
Some additional info:
-audio is taken from 'Uncharted: Drake's Fortune'
-about 380 lines for each voice;
-suitable for any soldier class except psi- operative;
-radio effect is applied;
-no automatic assignment to the countries (except French), you'll have to assign them manually;
-suitable for faction soldiers.
If you are looking for non-WoTC version, you can find it here[drive.google.com].
If you are looking for English version of Nathan Drake's voice you should check this mod- Uncharted Drake Voice Pack – WTR.
Let me know if you encounter any problems.
Enjoy!