[WOTC] Iridar's Beowulf Rifle Pack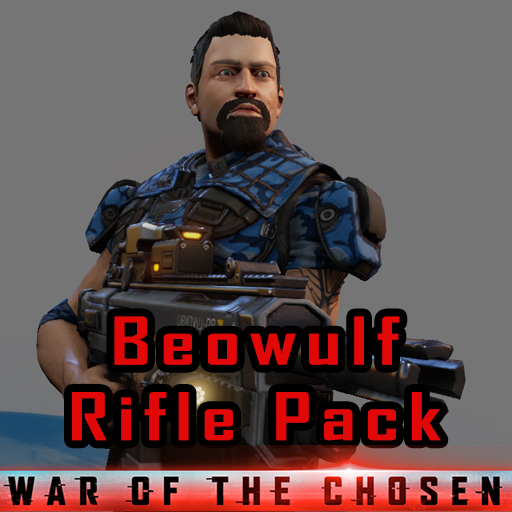 Description:
This mod allows you to build high caliber versions of the normal Assault Rifles, inspired by real life AR-15 Beowulf. There is a Beowulf rifle for conventional, magnetic and beam tiers.
By default, Beowulf rifles deal 1 more damage and have some armor pierce and armor shred properties, increasing with weapon tier. However, they have only 2 Ammo, and they are intended to have shorter effective range, so they use Assault Rifle aim bonuses up close, and Shotgun aim penalties at range.
You can purchase Beowulf rifles in the Engineering one rifle at a time for a modest fee in resources, appropriate for each weapon tier, but you can configure the mod for Beowulf Rifles to be in infinite supply.
Purchasing Assault Rifle squad upgrade will also upgrade Beowulf rifles.
The Magnetic Beowulf Rifle gains Demolition and the Beam Beowulf Rifle gains Plasma Discharge, a new ability that works similarly to Plasma Blaster. By default, Plasma Discharge has 5 turn cooldown, same as Demolition, cannot crit, and rolls for a hit chance against each individual enemy.
All of the weapon stats, costs, cooldowns and additional abilities are configurable in the .ini file.
Additionally, if you're using a mod that removes the Assault Rifle squad upgrade, you have the option to turn off Tech requirements in the .ini.
Beowulf Rifles use slightly adjusted Assault Rifle and attachment models, and they use SPARK Rifle sounds/visuals to relay their increased power. Therefore this mod requires Shen's Last Gift DLC.
Works mid-campaign.
CREDITS AND DONATIONS
Thanks to robojumper and Ginger for some invaluable coding advice, Spart for help with kitbashing and to all of Team CX for a warm place to call home.
Please support me on Patreon[www.patreon.com] if you require tech support, have a suggestion for a feature, or simply wish to help me create more awesome mods.
Download
Revisions:
Old revisions of this mod are available below. Click the link to download.