SkyrangerSkins_RPL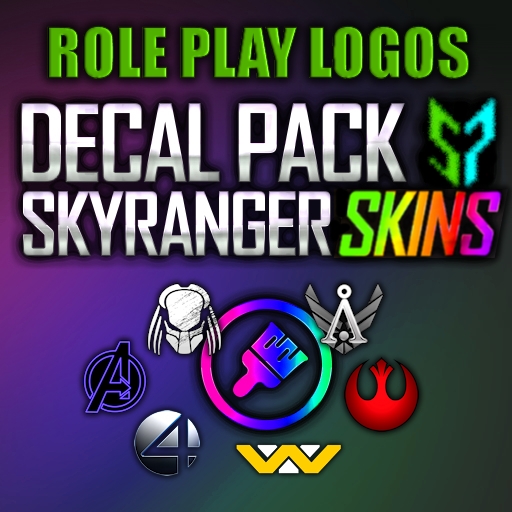 Description:
Role Playing offers some cool ingame contexts once you try maintaining a hefty amount of "Soldiers" in your Character Pool(s). This allows for campaign & mission variations beyond the simple default assets like Factions & regular squad makeups. The StoryLine illusions are perfect and i wouldn't have each of my games in any other way.
Having custom SkyrangerSkins (Other Mod Required) & Decals for any such principles becomes icing on the cake, AFAIC!
Sooooo.. to identify these diverse Squads.. i've designed a small system based on commonly known Logos & other related GFX elements.
RPL Graphics Armada!
Seven distinct types are currently finished and might receive whatever further components later on. I'd just have to find proper UV-Coordinates for specific areas and then, determine if those polygons can host extra texturing steps.
1) Predator
2) Stargate
3) Avengers
4) Fantastic-4
5) Weyland-Yutani
6) Rebels
7) Super-Spider-Bat..Man
** Updates…
8) Halo-UNSC (As requested!)
Refer to the Steam-Preview row of images for more hints.
KNOWN ISSUES
My textures aren't fully compressed (TC_Parameter) like XCom2/WotC defaults (wrecking DXT5 filter). They offer much better resolution quality at the expense of bad rendering performance on some but rare Low-End PC(s). If you're getting (heavy!) slow-downs during Skyranger flights.. i might have a solution for this weird effect — giving a custom UPK library that hooks Lo-Res files instead. If there's enough demands, i'll just have to add a Drop-Box link to that file here (!*!) later.
Enjoy!
— Zyxpsilon.