Ketaros Monsters Facepaints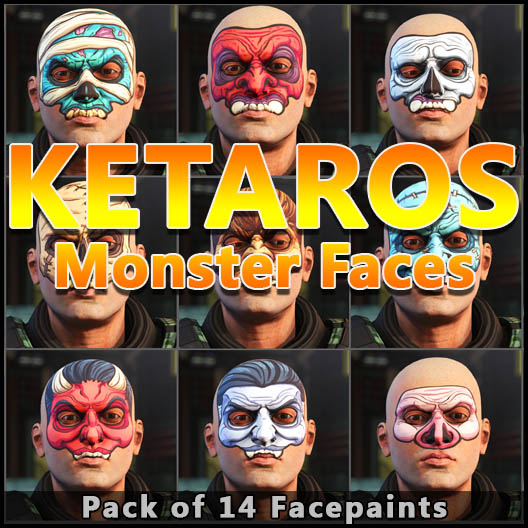 Description:
This package contains 14 Facepaints in a cool Monsters theme. I think after spend 2 days doing a scar pack I needed a change of mood, and that was the result, hope you guys like it.
Even the picures above only showing it applied to Male, all the facepaintss in the package are both male and female, i just choosed to keep all the pictures on same character for comparison and process speed.
Comments, Ideas and Requests
Comments, ALWAYS welcome, and please if you enjoy give a like and rate, means a lot for us. About requests and ideas, well, not for this pack, maybe ideas for new packs.
Become a Patron for Exclusive Content
My friends, if you like my work… Please please become one of my patrons! Many good reasons for!
– Access special versions fo my Mods.
– Access to exclusive mods.
– Access to mods before launch.
– Priority over Requests.
– Make me launch more and more mods weekly.
– My eternal gratitude!! 🙂
Access: https://www.patreon.com/ketaros_xcom