Ahsoka_SquadMate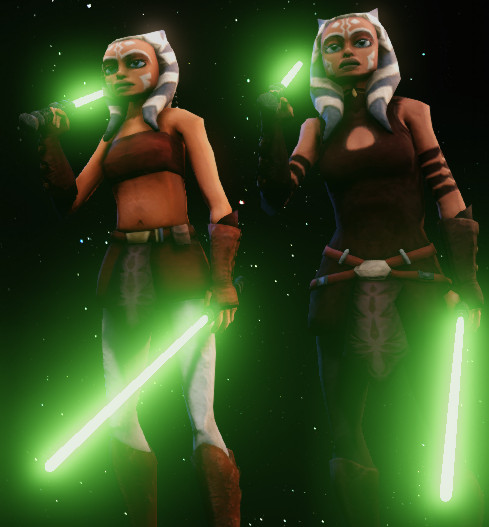 Description:
FEATURES
This mod contains two different versions of Ahsoka Tano from the Clone Wars TV show.
Ahsoka: Before Heroes on Both Sides
AhsokaV1 Head
AhsokaV1 Legs
AhsokaV1Torso
AhsokaV1 Arms
Ahsoka: After Heroes on Both SIdes
AhsokaV2 Head
AhsokaV2 Legs
AhsokaV2 Torso
AhsokaV2 Arms
FUTURE PLANS
Anakin
Kenobi
Ahsoka
Cad Bane
Kit Fisto
Plo Koon
Mace Windu
Asaj Ventress
Count Doku
Voice packs for Anakin, Kenobi, Ahsoka
CREDITS
These models and textures were ripped from the Clone Wars Adventures game
Disney//Star Wars
Fire Axis
Download
Revisions:
Old revisions of this mod are available below. Click the link to download.