[WotC] Better Grappling!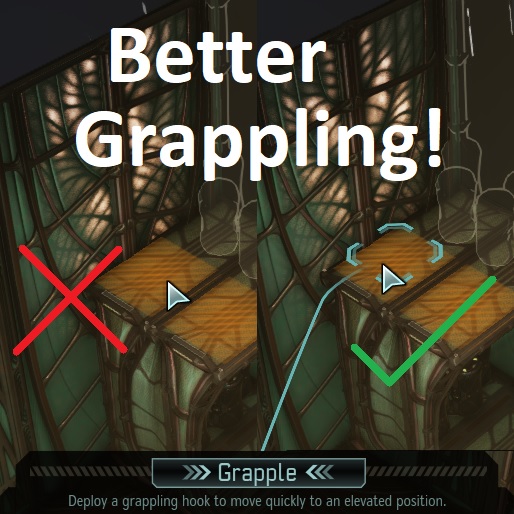 Description:
Have you ever had that annoyance of grappling points highlighting but not being able to select them with the mouse? This is particularly prevalent in the final mission, but there are occurances on other maps. Controller users don't have this problem, and now, neither do mouse users! Associated with this fix, jumpers like Sparks and the Icarus Armor can also correctly jump to these areas, and if you have a reason to, grenades etc. can also now target them.
Gory Details
Some "Level Actors", ie stuff on the map, is flagged as being "transparent" to the mouse pointer when they really shouldn't be. This mod makes the game ignore that flag, if the location is a "floor".
Compatability
This mod overrides "XComTacticalHUD", so will conflict with any mod which also overrides this class.
Other Mods by me:
WOTC Compatible (non-WOTC versions also exist if appropriate)
Non-WOTC Only