Red Dwarf Voice Pack – [WotC]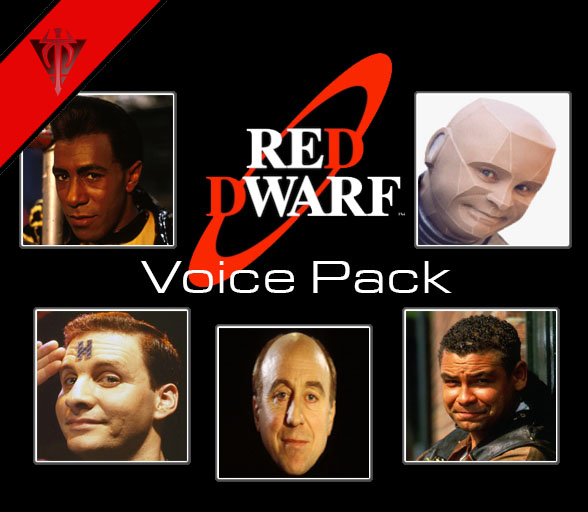 Description:
LOOK OUT EARTH, THE SLIMES HOME
——————–
UPDATE #0.5 – I have created a collection which contains the Character Pool (In the Description) used in the video and the mods that were used when creating them https://steamcommunity.com/sharedfiles/filedetails/?id=1392849809
UPDATE #1 – The Kryten voice can now be used on SPARKS
UPDATE #2 – The Holly voice can now be used on Soldiers, He doesn't have many lines but at least you can use the voice without needing 'Shens Last Gift'
——————–
MEET THE CREW
Dave Lister (Craig Charles) – Space Bum with a heart of gold, when things get tough just send in Dave "Cinzano Bianco" Lister and watch ADVENT scatter (An all rounder in terms of Voice lines but skewwd slightly towards a Grenadier with heavy weapons)
Arnold Rimmer (Chris Barrie) – He'd much prefer to be on the hill directing the battle from his white tent sipping Sancerre but only the good die young (As you would expect Rimmer has a LOT of panic lines but also a surprising amount of Mind Control / Inspiration related lines)
The Cat (Danny John-Jules) – Have you seen what the people under ADVENT control wear? The cat would rather die than be seen wearing anything like that (As his namesake suggests, Cat has a lot of Stealth Spot / Kill lines so would make a good stealth/flanking Ranger)
Kryten (Robert LLewellyn) – Programmed to serve, Kryten will do anything to protect humanity, the mountain of cleaning and scrubbing to do on the Avenger is just an added bonus (The most obvious class for Kryten is Specialist as he has a good number of Hacking and Healing lines)
Holly (Norman Lovett) – Feeling a bit bored on Red Dwarf Holly joins the battle as a SPARK, well its a laugh innit' (Hollys genral lack of lines makes him best suited for the role of SPARK)
——————–
– Over 1000 Voice lines (Lister = 219 Lines, Rimmer = 299 Lines, Kryten = 216 Lines, Cat = 297 Lines, Holly = 91 Lines)
– Basic Radio Effect
This mod isn't quite finished yet as I've only done the main cast, I need to do another pass through the series and see how many lines I could get for Kochanski (Series 7+8 Chloë Annett) and Female Holly (Series 2-5 Hattie Hayridge) and also any lines I missed for the main 5
Inspired by Mrmarko123 Original Mod but greatly expanded to include clips from all 12 Series
Download
Revisions:
Old revisions of this mod are available below. Click the link to download.