[WOTC] Proving Ground Overhaul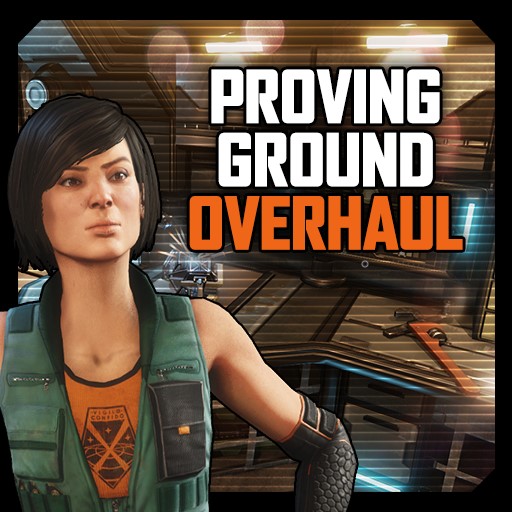 Description:
OVERVIEW
This is my take on eliminating experimental projects from the game and making everything buildable in the Engineering Bay. I hid all experimental projects and added a bunch of new projects for each item.
The basic concept of this mod is that Proving Ground projects are one time deals that require Elerium Cores to research and unlock the items. Once unlocked, you can build the items in the Engineering Bay. The projects themselves don't give items, they act like the autopsies or Bluescreen Protocol.
This concept renders the resistance orders "Munitions Experts", "Bomb Squad" and "Suit Up" obsolete. If starting a new campaign, those resistance orders will be disabled by the mod.
FEATURES
All project times/costs and item costs/resell values can be edited in the config file (you can add or remove anything, even corpses).
Grenades and Rounds
To mimic the Bluescreen Protocol concept, I added the three following projects:
Incendiary Blast: unlocked by Advent Purifier Autopsy, unlocks Incendiary Grenade and Dragon Rounds
Toxic Delivery: unlocked by Viper Autopsy, unlocks Gas Grenade and Venom Rounds
Corrosive Touch: unlocked by Andromedon Autopsy, unlocks Acid Grenade and if you have my Corrosive Rounds enabled, it will unlock them aswell
The other Rounds (AP, Talon, Tracer) are unlocked by doing their respective projects. Those projects are available as soon as you build the Proving Ground.
Heavy Weapons
Completing the E.X.O. Suit project or the R.A.G.E. Suit project unlocks the Heavy Weapons projects
Completing the W.A.R. Suit project or obtaining the R.A.G.E. Armor unlocks the Powered Weapons projects and hides the Heavy Weapons projects
Completing the Hellfire Projector or the Shredstorm Cannon projects will hide respectively the Flamethrower/Shredder Gun items from the Engineering Bay
Vests
Hazmat Vest project: unlocked by ADVENT Shieldbearer Autopsy
Hellweave: Chryssalid Autopsy no longer unlocks the Hellweave automatically, instead it unlocks the Hellweave project in the Proving Ground
Plated Vest project: unlocked by ADVENT Shieldbearer Autopsy
Stasis Vest project: unlocked by ADVENT Priest Autopsy
The configuration file should be in the following location:
<Your Steam Install> steamappsworkshopcontent2685001372437219ConfigXComProvingGroundOverhaul.ini
If you like this concept, you should also check:
TODOs
Rework the localization of the new projects
Add custom images for each new project (if I find an artist with the patience and will to do it :D)
COMPATIBILITY
This mod hides all vanilla experimental projects. Any other mod that relies on those projects won't work as intended.
It should be safe to add/remove mid campaign.
CREDITS
I'd like to thank the follow persons:
.vhs for making the awesome thumbnail picture
Chu Nana Go for the spanish translation
Download
Revisions:
Old revisions of this mod are available below. Click the link to download.