WotC Without The Lost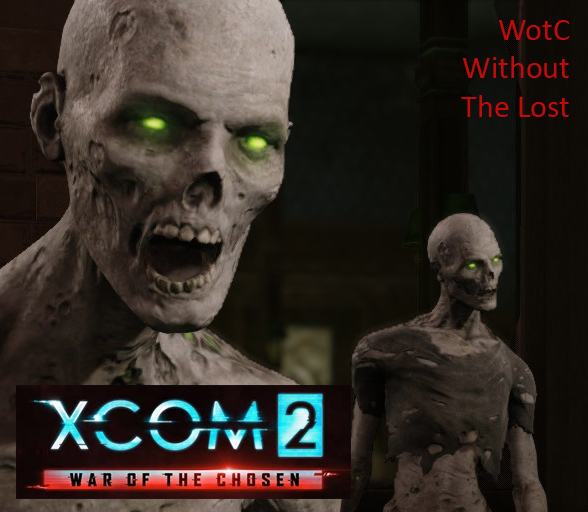 Description:
This mod tries to remove The Lost from War of the Chosen.
— You should disable the "Lost and Abandoned" mission at the start of the game, unless you want to watch it for cinematic appeal. It is quite empty without the Lost. —
The mod does the following things:
– Removes TheLost and TheHorde SITREPs from the .ini file, so you should not get those SITREPs.
– Replaces TheLost Resistance Op missions with other existing mission types in the .ini file.
– Removes TheLost and TheHorde SITREPs at the start of a mission – in case a mission still got those somehow. *
– Prevent the LostWorld Dark Event from ever appearing. Thanks to a code example by RealityMachina.
* If you play a mission where TheLost would normally spawn, you might still see some of them, but you CAN use explosives etc. Explosions should not spawn more Lost, unless it's hard-coded into the mission.
Known issue:
When a mission is played, where TheLost would normally be present, the game will look for the SITREPs which I removed. This will spam warnings into the log file and debug window. This doesn't affect gameplay as far as I can tell from testing it many times.
I can't do much about the heart-broken game. It should get over it and stop caring about missing Lost.
Compatibilities:
– Can be installed and uninstalled during a running campaign!
– Compatible with any other mod.
Reason for this mod:
I found The Lost interesting for a bit, but it got stale quickly. I don't think they fit well into XCOM and they don't offer any interesting, tactical gameplay.