WOTC Fire Emblem Setsuna Voice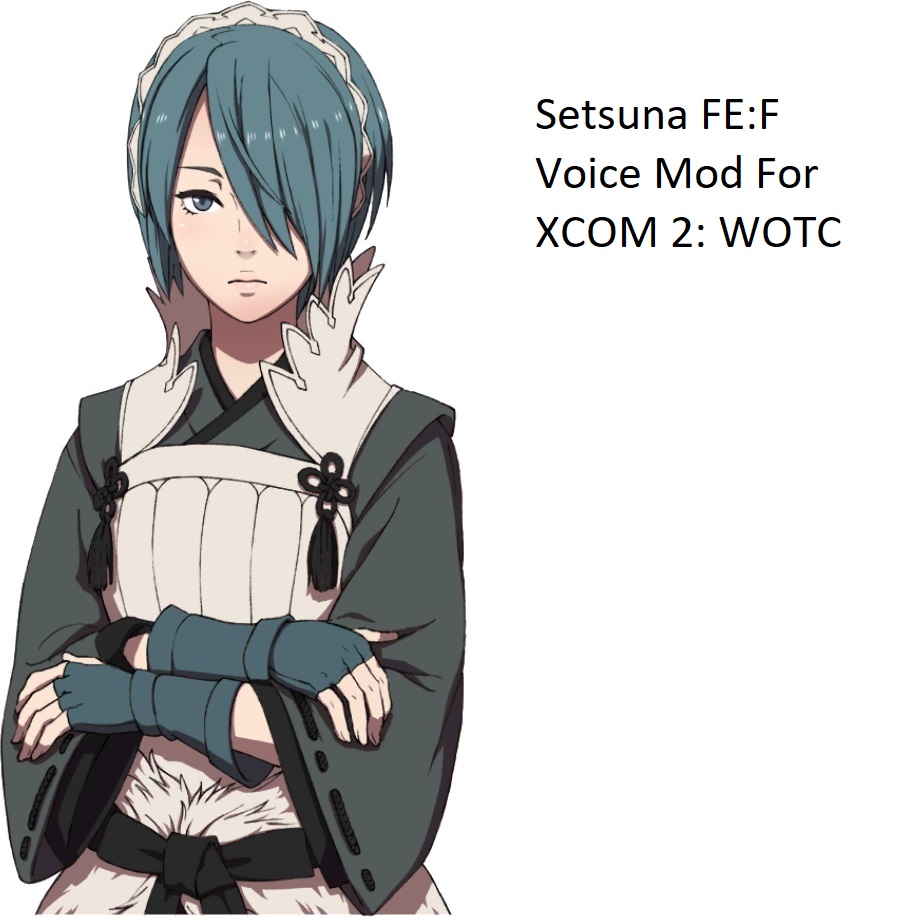 Description:
Made for WOTC. 1st voice mod.
May attempt other characters in the future.
I used 69 out of 70 of the soundfiles I had. The only soundfile I didn't use was a direct reference to Lady Hinoka. Did not have the confession or room soundfiles. Be prepared for a lot of overlap for actions and reactions. Personally I think it's fitting since Setsuna is ditzy and doesn't really know what's going on most of the time but mostly due to the lack of breadth in variety in the soundfiles.
None of this content is mine. All rights to their respective owners.
Updated for faction class support. If there's inappropriate responses to certain things like a success reaction instead of panic, let me know and I'll see if I can find the problem and fix it. These things aren't clearly labeled and still don't know what I'm doing.