WotC Katana Pack Reloaded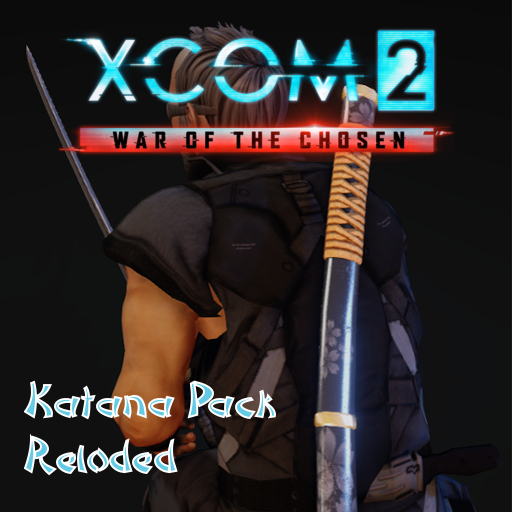 Description:
Update: vortex weapons are back!

Needs War of the Chosen Expansion
ATTENTION !!!!!!!111!!!11
UNSUBSCRIBE TO THE VANILLA KATANA PACK RELOADED OR YOUR GAME WILL CRASH!
Higher tiers are unlocked when you buy the coresponding vanilla sword tier.
There are no additional costs.
There is a config value if you only want cosmetic variants which have no stat difference to the vanilla swords
just set
bNinjatoIsCosmetic=true
bKatanaIsCosmetic=true
bWakizashiIsCosmetic=true
(Default is false)
The stats
This mod should work on existing save games.
Credits
First and most i want to credit Escrimator.
The energy and plasma katana models, all wakizashi and all ninjato models and all sheaths are his work.
All credits of the conventional katana model and the original implementation to vblanco20-1[ESP].
Domo arigato vblanco20-1[ESP] and Escrimator. You are the best guys!
Thanks and Credits to Long War Studios for the fleche ability code and LW2.
Thanks to resonansER for the russian translation!
Thanks to Erazil for the french translation!
Thanks to [PTT]Kei for the traditional chinese translation!
Thanks to luga.sg for the simple chinese translation!
Thanks to a8a for helping me getting rid of typos in the english version!
Thanks to PZ for the lightning slash icon!
ModID: 1123865738
FAQ
Q: I don't see the mobility bonus in the UI/Ninjato don't give mobility bonus?
A: Remove the relevant lines in XComUI.ini and you will see the mobility bonus.
The downside is it will show the swords aim bonus on your soldier then.
Nothing i can do about that.
Download
Revisions:
Old revisions of this mod are available below. Click the link to download.