Investigation Mission: Shimada Woes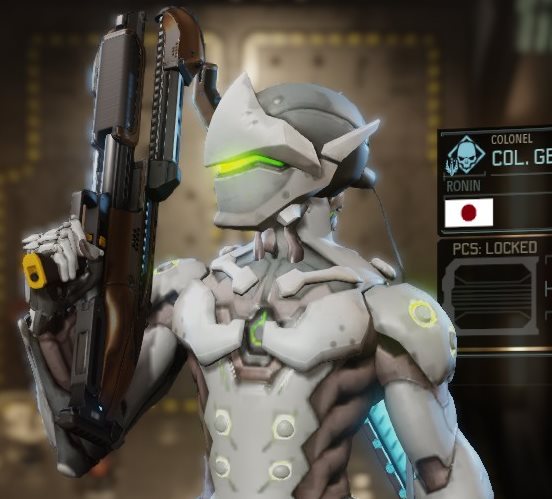 Description:
Latest Update
UFO mission should now have the beacon spawn properly.
Description
Genji Shimada has gone AWOL from the Overwatch cell after finding out his brother, Hanzo, has been reported missing. XCOM has been requested to track him down, before he does something foolish…
A Secure UFO mission set to max pod count and appears around April. A special unit you get for the mission and beyond is Genji Shimada, who comes with his own skill tree. Requires a new game in order for the scanning site to be able to appear.
In addition, Genji also comes with his own blade weapons, the Dragonblade, which only he can use. In exchange, it's stronger than XCOM's normal bladed weaponry, along with coming with the Dragonblade perk, Genji's way of using Reaper.
Skill tree details can be found in the discussion tab.
Known Issues
Couldn't get the OK button to appear when you finish the scan (I've had this issue with some other prompts, so this might be a vanilla UI issue?), press spacebar to exit out of it without going back to base.
As a workaround for the UI issues I've had, the game will go straight to squad select when you click on the mission icon.
There's no animation for Deflection.
This mod will have the same customization issues as Allies Unknown mods because the way XCOM handles cosmetics is a bit dumb. Install this mod to fix it if you don't mind having a mod that overrides XComGameState_Unit.
If the mission isn't spawning, just to double check, clear out your config files in your DocumentsMy GamesXCOM2XComGameConfig folder. Game doesn't tend to like alterations to XComMissions.ini when it's not regenerated.
If despite all that it's *still* not working, use either SpawnGenjiMission or AddGenjiToCrew in the dev console.
Thanks
Kexx and E2345 for making the Genji armour assets and the Genji weapon assets this mod uses.
Silwhist for making the Invisible Head assets this mod uses.
Long War Studios for making the perk code I used a lot of for Genji.
Blizzard Enterainment for making Overwatch in the first place.