The Hanging Gardens of Babylon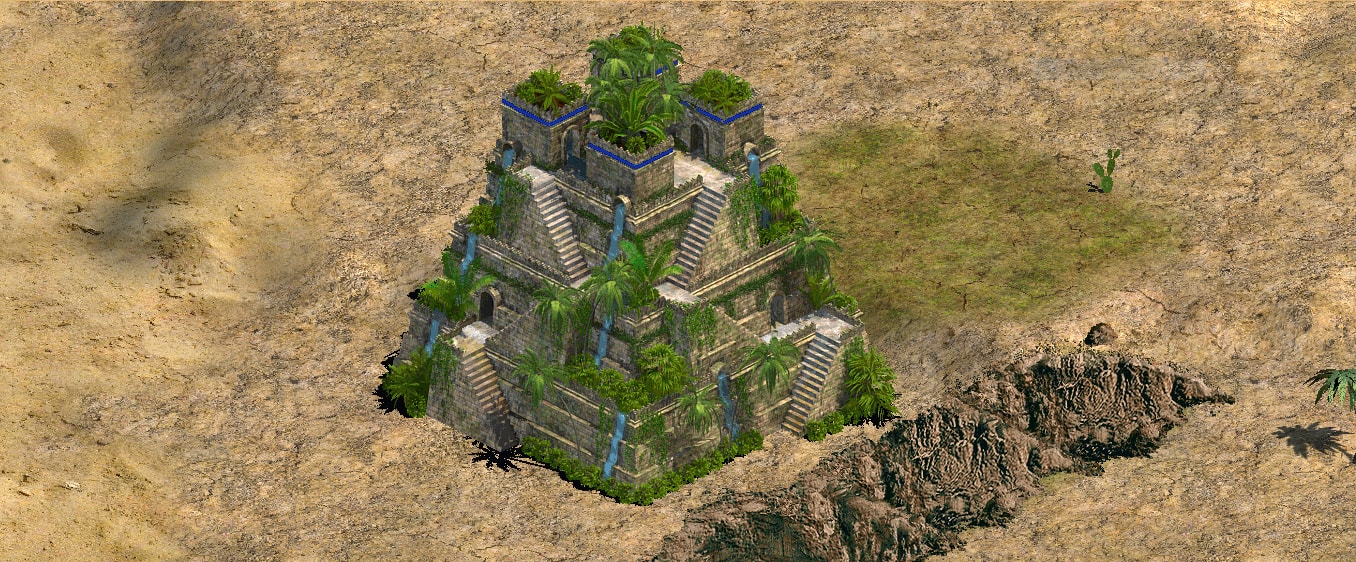 Description:
"In this palace he erected very high walks, supported by stone pillars; and by planting what was called a pensile paradise, and replenishing it with all sorts of trees, he rendered the prospect an exact resemblance of a mountainous country. This he did to gratify his queen, because she had been brought up in Media, and was fond of a mountainous situation."
This graphic replaces the pyramid (the small one, not the Great Pyramid) with the Hanging Gardens of Babylon and renames it accordingly. All credit goes to Admiral_Loki as the creator.
The Original Download Location at AOK Heaven: http://aok.heavengames.com/blacksmith/showfile.php?fileid=8328