[WOTC] Duke's M1911 Pistol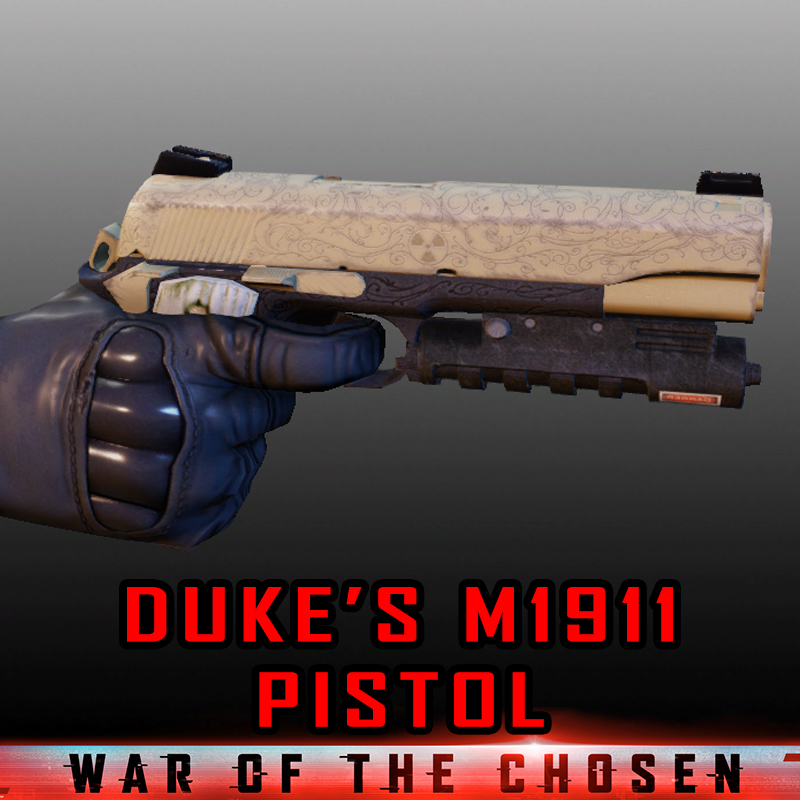 Description:
FEATURES
Adds three tiers of Duke's M1911 Pistol from my Duke Nukem mod as a standalone weapon, usable by XCOM soldiers. By default it's simply a cosmetic alternative. The conventional tier of the Duke's M1911 Pistol is available from the start, and then it's upgraded automatically alongside vanilla XCOM pistols.
REQUIREMENTS
None. Safe to add mid-campaign.
CONFIGURATION
The mod is configurable through:
..steamappsworkshopcontent2685001744687698ConfigXComDukeM1911.ini
COMPATIBILITY
Should be compatible with almost anything.
You can use this mod alongside the Duke Class & Character mod itself, they're independent.
CREDITS
If you'd like me to make the mod more configurable, please first consider supporting me on patreon[www.patreon.com] so I can afford the time to do it.
Download
Revisions:
Old revisions of this mod are available below. Click the link to download.