[WOTC] Ada Wong's Dress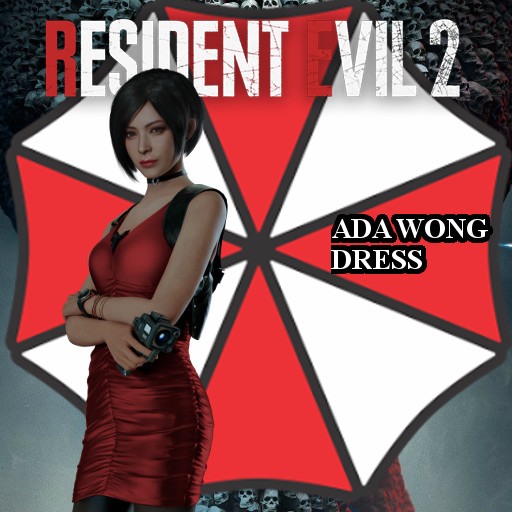 Description:
[WOTC] Ada Wong's (Resident Evil 2 Remake) Dress
——-
Please Read Desc for more info!
NOT COMPATIBLE WITH VANILLA XCOM 2 (No I will not port to Vanilla, sorry)
——–
DESCRIPTION
———————————
In this commissioned mod I have added Ada Wong's dress from RE2 Remake. You can find the parts in the Torso, Arms, and Legs slots for all vanilla armors.
Hope you enjoy! Remember ratings are always super helpful, and comments help me know I'm making content y'all enjoy!
FAQ:
Q) There's some clipping where the skirt meets the legs in some positions.
It was a tradeoff between clipping and stretching, pencil skirts don't tend to play well with ducking behind cover and whatnot. The skirt stretches realistically but will clip in some more extreme poses.
Q) Can you port to Vanilla?
No, the process for doing so is really annoying and tedious and I do not intend to return to playing vanilla X2 or LW2 (not to mention the Vanilla SDK is super big)
Q) Can you do [Insert Request Here]?
Depends, but probably not, unless it's a small task of simply messing with some text files (even then, a maybe at best). I make my mods for my own personal enjoyment, so unless your idea is something that I'd actually enjoy that I just hadn't thought of, I'll prob not be too interested in doing it. $5 patrons get to suggest ideas for my regular polls tho.
Q) What if I pay you tho?
Send me a Steam Friend Request and comment on my steam page or on a mod page that you'd like to commission me and we can talk.
Feel free to ask any additional questions in the comments.
RELEASE NOTES
———————-
V1.00
Initial Release
CREDITS
—————-
+ Kuwata Gaming♥♥♥♥♥. for commissioning this project
+ DimDim. for doing almost all of the weighting.
+ OverEnglishMan. for getting me WOTC and allowing me to keep making cool mods. Check him out on youtube!
+ CreativeXenos (CX) team for inviting me in and helping give me advice and help in allowing my skills to grow and my work to improve!
SUPER SPECIAL PATREON CREDITS
—————-
+ Thanks to my Patrons for supporting me while I do this!
+ Special thanks to Cadejo, Mandy, De3ta, and Raine!
+ Patrons get to vote on what projects I do and even add their own suggestions to the poll.
SUPPORT ME
—————-
+ Ko-Fi (One time donations): Click Here![ko-fi.com]
+ Patreon: Click Here[www.patreon.com]
DISCLAIMER
——————-
Maybe one day I'll play Resident Evil myself, seems pretty fun