[WOTC] Hijabs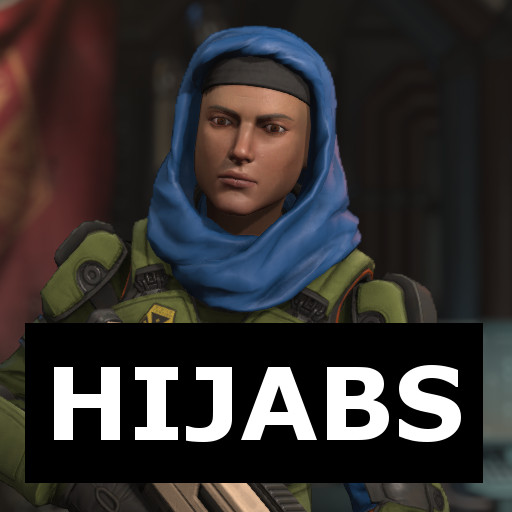 Description:
[WOTC] Hijabs
——-
Please Read Desc for more info!
NOT COMPATIBLE WITH VANILLA XCOM 2 (No I will not port to Vanilla, sorry)
——–
DESCRIPTION
———————————
Fellow modder wanted a Hijab so they could better represent their muslim friend in their character pool, so I kitbashed something together in a few hours. Not a perfect job, but it's better than nothing. I might make these also equippable by civilians in the future.
This mod adds 2 Helmet options for female soldiers, both using the same model, but one is tintable with primary armor color (+ patterns) and one is tintable with secondary color.
Hope you enjoy! Remember ratings are always super helpful, and comments help me know I'm making content y'all enjoy!
RELEASE NOTES
———————-
V1.00
Initial Release
CREDITS
—————-
+ The Biggest and Gayest of Jakes for prompting me to do this.
+ OverEnglishMan. for getting me WOTC and allowing me to keep making cool mods. Check him out on youtube!
+ CreativeXenos (CX) team for inviting me in and helping give me advice and help in allowing my skills to grow and my work to improve!
SUPER SPECIAL PATREON CREDITS
—————-
+ Thanks to my Patrons for supporting me while I do this!
+ Special thanks to Cadejo, Mandy, De3ta, and Raine!
+ Patrons get to vote on what projects I do and even add their own suggestions to the poll.
SUPPORT ME
—————-
+ Ko-Fi (One time donations): Click Here![ko-fi.com]
+ Patreon: Click Here[www.patreon.com]
DISCLAIMER
——————-
Racist Comments Get Deleted Ya Chuds