British Railway Companies Open Waggons Addon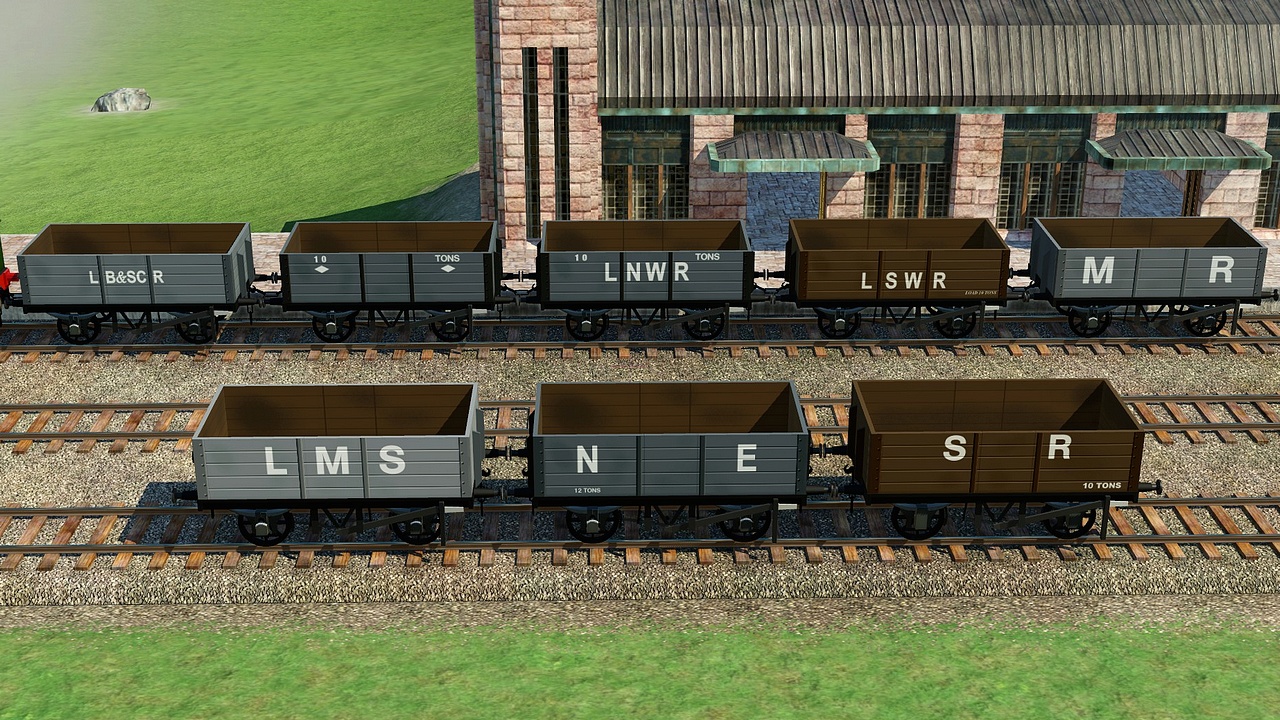 Description:
British Railway Companies 5-plank Open Waggons.
! ! ! REQUIRES: ! ! ! – GWR Open Waggons mod (v1.201 or higher). Will crash if not enabled!
https://steamcommunity.com/workshop/filedetails/?id=1109348890
Available: 1850-1966
Carries: Coal, Iron, Stone, Slag, Grain.
8 Liveries;
– Pre-grouping: LBSCR, LNWR (Early & Late), LSWR, MR.
– Post-grouping: LMS, LNER, SR.
Top Speed: 60mph (96kph)
Lifespan: 40 years
Cost & Maintenance: Set by game.
Pre-grouping:
– Available: 1850-1923 (LNWR: Early <1910 / Late: >1910)
– Capacity: 6
– Weight: 6t
Post-grouping:
– Available: 1923-1966
– Capacity: 7
– Weight: 7t
These are repainted versions of my GWR 5-plank open waggons. The latest version of the original mod must also be loaded in the game (load order is not important). These companies were chosen to tie in with engines made by other modders currently available on the Workshop. Other railway company liveries might be added to this mod at some point in the future, depending on what other modders make.
Includes Placeable Asset versions. No aging. Not re-colourable (see the generic British 5-plank waggon in the original mod instead).