[WOTC] Mass Effect N7 Weaponry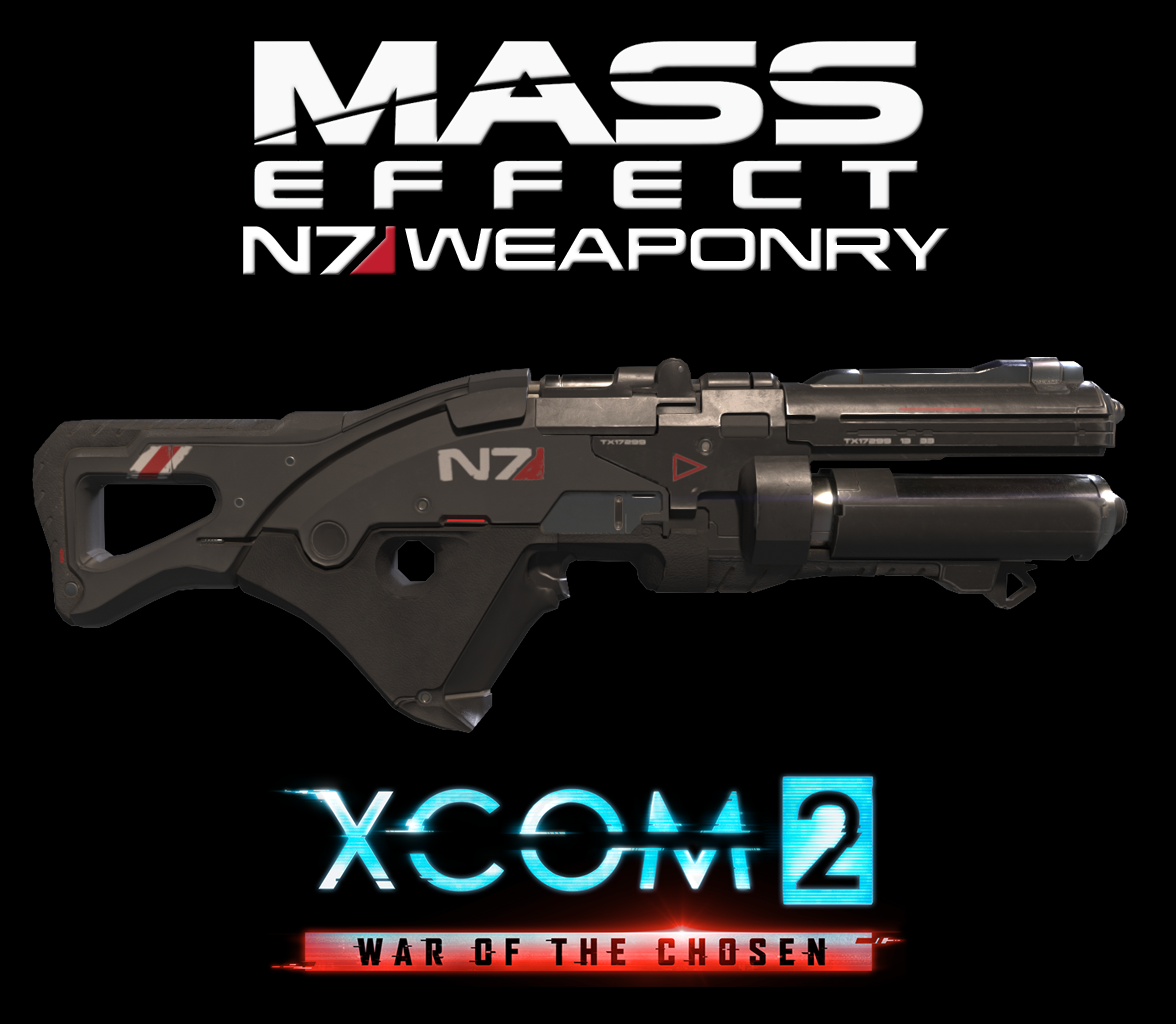 Description:
From Omega to Mars
From the Council to the seediest bars
From the reaches of space
To the pillars of Asari grace
There are battle-worn Batarians lacking in humility
Turians a braggin' bout their reach and flexibility
The clutter of the cities spreads to the loneliest stars
But no matter what scars you bear
Whatever uniform you wear
You can fight like a Krogan, run like a leopard
But you'll never be better than Commander Shepard
Content:
•N7 Crusader and Piranha Shotguns
•N7 Valkyrie Assault Rifle
•N7 Eagle Pistol
•N7 Valiant Sniper Rifle
•N7 Typhoon Light Machine Gun
Enjoy the weapons, they should be working for the most part, unless I missed something in my tests.
Credits:
•Bioware – Model, textures, and SFX
Download
Revisions:
Old revisions of this mod are available below. Click the link to download.