[WOTC] Apex Legends – Bloodhound Squadmate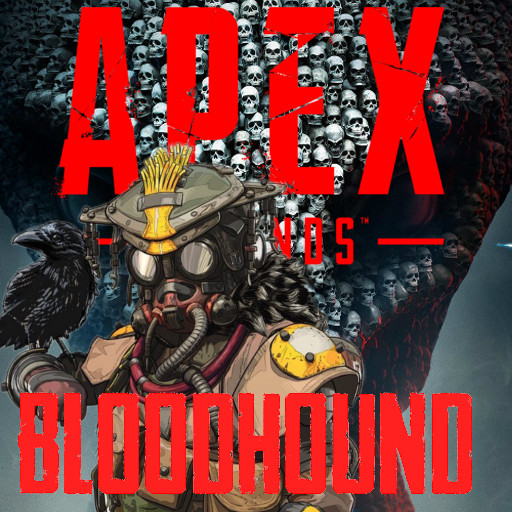 Description:
[WOTC] Bloodhound Squadmate Pack!
——-
Please Read Desc for more info!
NOT COMPATIBLE WITH VANILLA XCOM 2 (No I will not port to Vanilla, sorry)
——–
"I am Blóðhundur. You can call me Bloodhound"
DESCRIPTION
———————————
Heyheyhey, everyone's super meta Non-Binary Technological Tracker has come to XCOM 2! They're honored to finally have an enemy that even the old nordic gods would find a challenge. Bloodhound will fight with the guidance of the Allfather against the forces of ADVENT.
This mod adds Bloodhound's outfit for Torso, Legs, Right Arm, Left Arm, Helmet, and Torso Gear for both XCOM soldiers and Reapers (Male Only). Bloodhound's Jump Kit even works with iridar's Jetpack mod!
Hope you enjoy! Remember ratings are always super helpful, and comments help me know I'm making content y'all enjoy!
FAQ:
Q) What's wrong with the hose on their face?
Yeah, so, the hose on BH's gas mask has it's own bones in the original rig that don't translate well to X2. I tried to preserve them with a physics rig but it looked terrible. I decided to just do my best to weight it and deal with it. I feel like the hose looks fine in most cinematic shots, but you'll get some weird stretching now and then. Sorry.
Q) Why don't these parts work with my other cosmetics?
My squadmate mods are usually intended to have their parts be used with each other exclusively. I don't find a lot of value in making these cosmetics compatible with other cosmetics.
Q) Can you port to Vanilla?
No, the process for doing so is really annoying and tedious and I do not intend to return to playing vanilla X2 or LW2 (not to mention the Vanilla SDK is super big)
Q) Can you do [Insert Request Here]?
Depends, but probably not, unless it's a small task of simply messing with some text files (even then, a maybe at best). I make my mods for my own personal enjoyment, so unless your idea is something that I'd actually enjoy that I just hadn't thought of, I'll prob not be too interested in doing it. $5 patrons get to suggest ideas for my regular polls tho.
Q) What if I pay you tho?
Send me a Steam Friend Request and comment on my steam page or on a mod page that you'd like to commission me and we can talk.
Feel free to ask any additional questions in the comments.
RELEASE NOTES
———————-
V1.00
Initial Release
CREDITS
—————-
+ (360)Aeronautic for being a good friend and also for getting me the Bloodhound model I guess (also I stole their steam workshop description formatting shhhhhhh)
+ Respawn for making a dope and surprisingly diverse Battle Royale. Love that.
+ OverEnglishMan. for getting me WOTC and allowing me to keep making cool mods. Check him out on youtube!
+ CreativeXenos (CX) team for inviting me in and helping give me advice and help in allowing my skills to grow and my work to improve!
SUPER SPECIAL PATREON CREDITS
—————-
+ Thanks to my Patrons for supporting me while I do this!
+ Special thanks to Cadejo, Mandy, De3ta, and Raine!
+ Patrons get to vote on what projects I do and even add their own suggestions to the poll.
SUPPORT ME
—————-
+ Ko-Fi (One time donations): Click Here![ko-fi.com]
+ Patreon: Click Here[www.patreon.com]
DISCLAIMER
——————-
Bloodhound said Trans Rights